I knew what was coming.
The lump formed in my throat long before I heard the "Welcome Home" chant of the mask-covered students waving arms and signs in front of my son's college dorm.
I had been here before with my daughter.
This is it, I thought as the students escorted my son away with his belongings and left me crying in the car I was told to park.
My next thought was they lied. Whoever told me launching my babies into the world gets easier wasn't tell the truth. The day before we moved our daughter, who is a junior, into an apartment off campus and I cried as we drove away.
It took half the time to set up my son's room since his decor consisted of a Star Wars poster, a bulletin board of family and friend photos and a couple of throw pillows from me.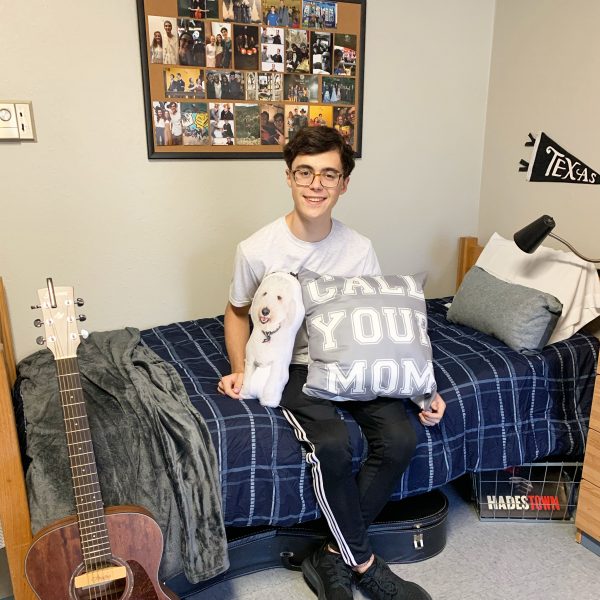 Dropping your kids off at college is hard, doing it in the middle of a pandemic is scary hard. But after 5 months of total isolation in quarantine, we collectively decided this was what we should do.
It was the comment I overheard from an instructor to a student worker that stopped me in my tracks. It's the one big lesson of the year for me, for my kids, and for you. It's actually a critical life lesson that sort of changes everything.
"Enjoy every single moment of your college experience. Because it can change in an instant." The heavy words hung in the air and so did the silence that followed it as they found their mark.
How often have I wished moments away, hoping for the next? How many times have I skipped over the present and longed for the future? How many times have I simply missed the good moment in front of me wishing for a better one?
Enjoy every single moment of _____. Because it can change in an instant.
I knew the instructor was referring to COVID-19 and the surreal year we find ourselves living. I knew she was right. The move-in that caused me to cry over my kids leaving, could just as quickly turn into weeping while I move them out of an interrupted semester due to an outbreak on campus.
When I make dinner for three instead of five, when the empty chairs at the table glare at me, when I walk into their rooms and feel the emptiness in my gut, I will choose to enjoy the moments they are away because these are moments they are learning away from me.  I will choose to enjoy my 13 year old in front and my husband because we aren't promised the next.
Yes, the year has been hard, filled with disappointments and loss. But it's also been filled with really amazing moments that we can miss if we are only looking ahead instead of where we are.
Friends, let's choose to enjoy today. Because life can change in an instant.
It's the big lesson of the year.