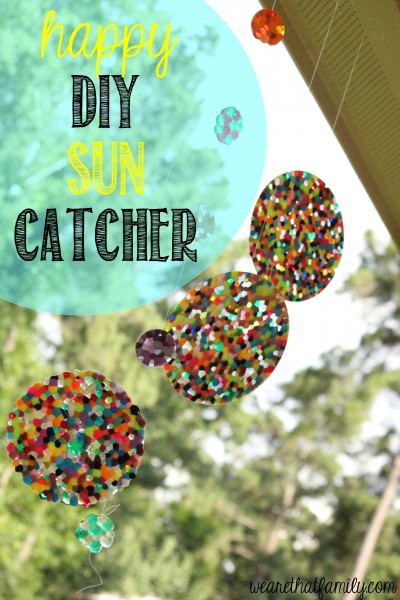 We love the sun even on cloudy days around here. Catching it can be tricky, but these super easy DIY sun catchers help. They cast some happy light in our home and we used items we hand on hand.  It was the perfect, simple project for a summer day. And these sun catchers are perfect for outdoors!
Supplies Needed:

Plastic pony beads-any color

Round metal cake pan

Oven

Fishing line
Three Easy Steps to Catch the Sun:
1. Put plastic beads in a metal cake pan (we also tried glass, but metal is better). We also put some beads in muffin tins to make smaller versions.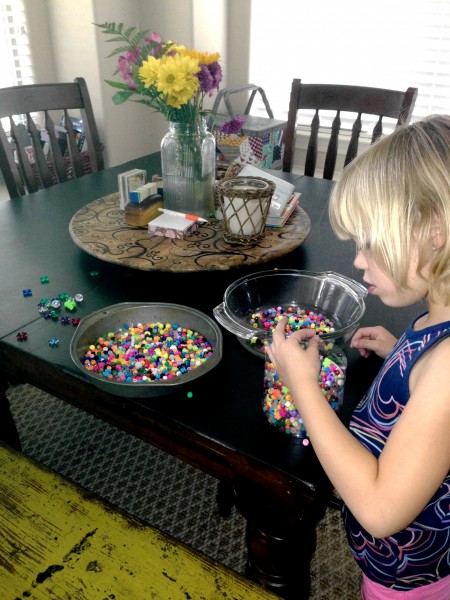 2. Heat oven to 400 degrees and bake beads for 30 minutes. (The beads do smell as they melt, but we left the back door open to let the sun in 🙂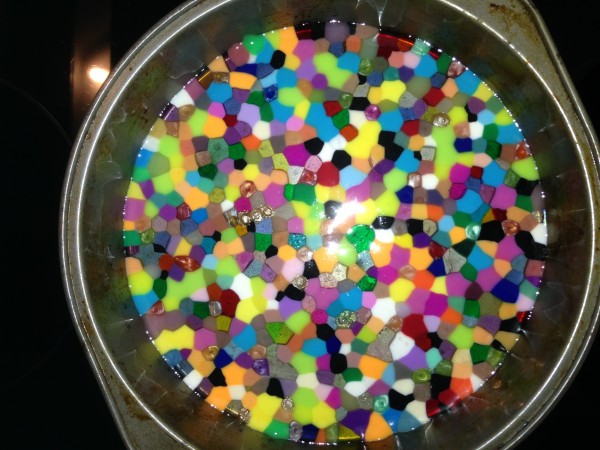 3. Cool and hang with fishing line. Some catchers had "natural" holes where there were spaces where we strung the lines. The rest, we drilled a small hole. And by we, I mean my son.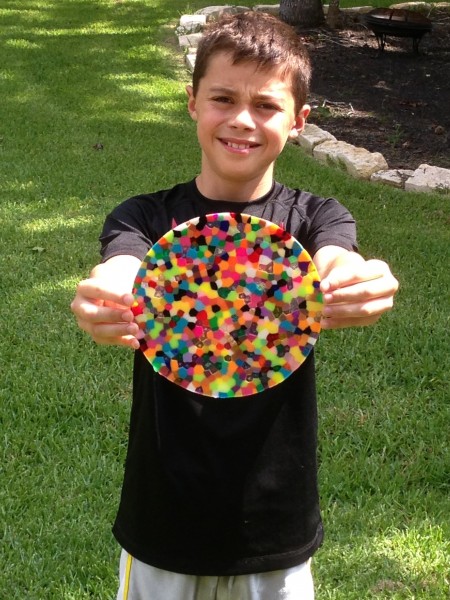 Enjoy!
Have a happy weekend!