This post is sponsored, but all expressed opinions are my own.
Next month, my husband and I will do something we have never done before.
We will leave the country while our kids are at church camp.
This 4-day trip with my husband is for Mercy House. It's something I want to do. It's something we need to do.
It's something I've always been hesitant to do.
Because I am The Boss of overthinking All The Things That Can Happen when an ocean separates us.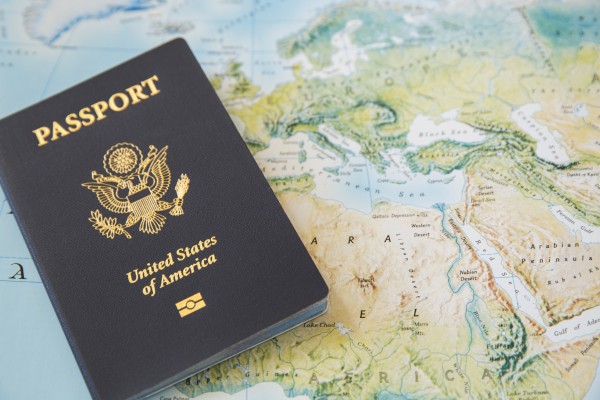 But just because we don't want to think about things, doesn't mean we shouldn't.
And that's exactly why we legally obtained our Last Will and Testament.
Yeah, I know.
It's something we don't like to think or talk about. Being an adult is hard.
We actually had a Will, but it was 15 years old, outdated and pretty much inaccurate. Over a decade ago, we sat in a lawyer's office wrestling our one year old and went through the hassle of time away from work and a big expense to put our wishes on paper.
And then the unthinkable happened: my husband's sister, the person we had asked to take our children if something terrible happened to us, died. That was over three years ago and we haven't touched our will because it was too painful to think about.
But last week,  we obtained a legal Last Will and Testament in less than 30 minutes from the comfort of our home while we watched an Andy Griffin rerun. The heaviness of what we were doing was still heavy, but it wasn't difficult or expensive at all, thanks to Bloomwell.
I immediately felt a huge sense of relief.

Bloomwell
is a family-centric company founded by a husband and wife lawyer team (who graduated from Stanford and Harvard).  They have built high quality legal documents and are challenging the idea that one cannot compete on quality. They are also nice people, and only focus on helping families.
One of the things I liked was how easy and straight-forward the process was to complete. The legal documents allow people to customize their legal documents based on their personal beliefs and to honor those beliefs.  (I really liked that the Will and Living Trust documents allowed us to personalize part of our estate (all $97 of it) to a charity. And you can state your personal/religious believes regarding healthcare decisions. There is immediate "Chat Now" button and also a phone number to call if you need help.
Adulting isn't away fun, but it's important that we step up and provide for our children in the future. I can't think of a better way to spend
$79 on peace of mind
 (besides all the legal documents, you also get  the Child Medical Consent in case a rambunctious child on a slip-and-slide needs a little medical help while you are traveling).
It's still something I don't like to think about.
But when I'm flying across that ocean in a few weeks and my kids are racing down a soap-covered slip and slide, I will be glad that I did.