I only did it to get a like.
I read this on a t-shirt at Target the other day.
I guess it's supposed to be cute, the only problem is, in many cases, it's true.
Our kids are growing up in a selfie society with technology in their back pocket, on their wrists, and just about in every room in the house.
Media and technology are amazing tools. But when our children are just a click away from scary and damaging stuff, we have to be proactive in allowing them access.
Anything else is just simply irresponsible.
I've talked to moms who have 4th grade sons addicted to pornography and middle school girls who are suicidal because of hateful instagram feeds. We need to know what our kids are looking at–not so we can control everything they see, but so we can empower them to look away when they need to.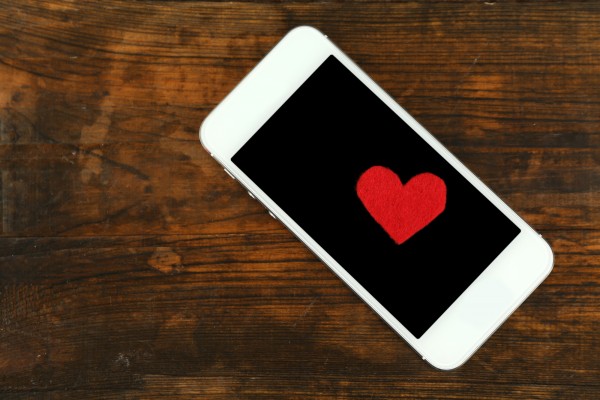 As far as social media goes, we carefully consider each "new thing." The problem I see with social media is that it creates an alternative world that offers an inflated view. We can easily distort reality and show only the edited or filtered parts of our lives. I've certainly succumbed to unhappiness after a hop onto Facebook, so I get it. I'm a middle-aged woman who feels the pressure, and considering that kids are more impressionable and naïve than adults is exactly why we need to be careful and involved.
At this time, only my 17 year old is on social media and I will probably wait even longer with my other two. Here are some of our technology restrictions:
We get final say in what social media accounts our kids have, and we get to be their "friends" or follow whatever they sign up for.`
We have a no-media day every week. When we first announced this several years ago, I wish I'd videotaped the response. At the time, it wasn't funny. My kids flipped out—which proved the need for creating media-free hours. It took time and consistency, but they got used to it.
I have proud of my kids' choices, but they are human and we aren't done raising them. I know they will make mistakes and learn from them. We've discovered many teachable moments by getting involved in what they are seeing or saying on the Internet.
Here are a few social media guidelines from my book Raising Grateful Kids in An Entitled World: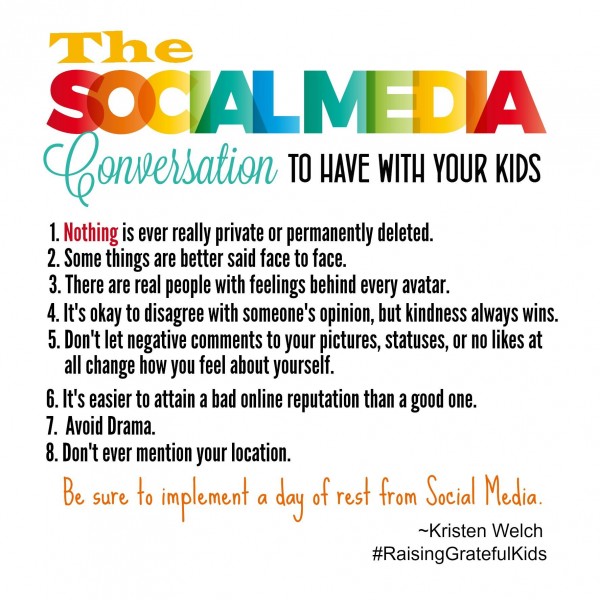 This week is the one year anniversary of the release of my book Raising Grateful Kids in An Entitled World. It's hard to believe that it's been a year already.
To celebrate, I'm giving away 5 autographed copies of the book, along with 5 gratitude bracelets to 5 commenters today and a Grand Prize Winner will get 5 books (host a book club or share them with friends), 5 gratitude bracelets and one of my all-time favorite parenting tools ever-an easy to use internet filtering and monitoring device : Circle with Disney ($250 package value)
Leave a comment to help me celebrate. Winners will be notified by email.