I feel as if many of my dreams have led to some of the biggest disasters in my life.
One thing I know with certainty is that dreams and disasters make room for the divine.
I don't know what kind of mountain you are facing today—an enormous dream, an impossible disaster, or maybe a dose of both. But I do know that our motivation for wanting the mountains moved matters. If we want God to do the impossible so that he will be glorified, we are standing on ground that can be moved.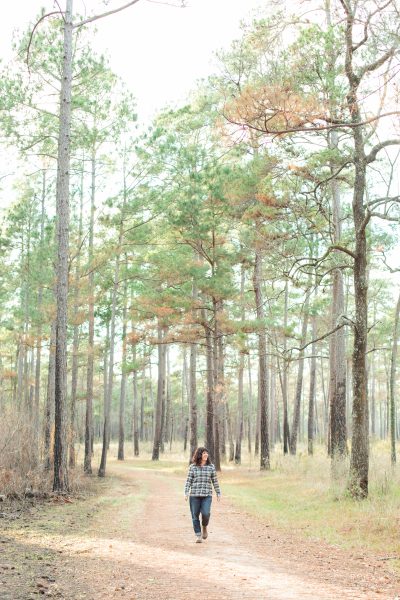 We also must remember that if Jesus doesn't move the mountain or perform the miracle, he is still good. We praise him when he does the impossible, and we praise him when he does not. We are really talking about faith in action. Hebrews 11:1 says, "Now faith is confidence in what we hope for and assurance about what we do not see."
We long for the impossible not because we deserve it. We hope for it because when God moves mountains, he is glorified in and through our dreams and disasters. Faith is the foundation of the Christian life and the means by which all unseen things are tested. Faith means we trust in what God has promised, resulting in a life of faithfulness and perseverance.
David Brooks, a New York Times writer and author, offers a stunning image in his book The Second Mountain. It shows two mountains next to each other. The first is composed of multiple uses of the word me piled on top of one another. The second mountain is composed of many more uses of the word us piled higher than the first mountain.
He describes first-mountain people as divided and alienated and their culture as insufficient. They suffer from "a rot" in their "moral and cultural foundations." Second-mountain people, having given themselves away, lead lives of deep commitment. For them, happiness is good but joy is better. "Happiness comes from accomplishments; joy comes from offering gifts. Happiness fades; we get used to the things that used to make us happy. Joy doesn't fade. To live with joy is to live with wonder, gratitude, and hope. People who are on the second mountain have been transformed. They are deeply committed. The outpouring of love has become a steady force."
Both kinds of mountain people have problems and face challenges. But being second-mountain "us" people helps us overcome the "me" mountains.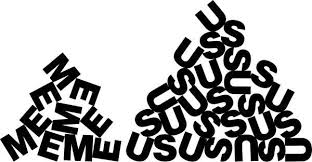 Brooks says that self-satisfaction is the primary goal of first-mountain people while second mountaineers radiate gratitude, delight, and kindness.
Friends, let's take a minute to stop and reflect. I mean truly stop what you're doing—earmark the page, turn this book over—and think about your life and the path you are on. What kind of mountain are you climbing? Are you at a crossroads? What is the view behind you, and what does the road ahead look like?
Likely, there's a mountain or two in sight. What kind of mountain are you facing? Is it a crazy, afraid-to-say-it-aloud, God-sized dream? If so, define it. Say it out loud.
Or are you staring down an uncertain, scary obstacle that showed up on your path and you don't even know where to begin?
Maybe you are like me, and right now, today, it's both: a beautiful journey I want to take and a broken one that I don't. While they are certainly different challenges, I'm taking the same approach to both kinds of impossibilities. I'm starting with my heart.
-Excerpt from Made to Move Mountains. Order today!