The hot June sun made the small musty apartment mustier.
The ladies were already waiting on us, in the dim room, clutching their bags, yarn spilling out. Within minutes, more than 40 women, not counting children packed into the crowded space.
I flipped on the lights and began dragging chairs around tables, the only furniture in the room, saying my good mornings to the refugee women relocated to my city from Burma, Bhutan, Nepal and Thailand. They nodded and smiled, waved in return.
It was my 15th Friday to drive an hour each way to oversee an art business class for refugee women. And somehow with 6 languages in the room, vast cultural and religious differences, these ladies have become my friends.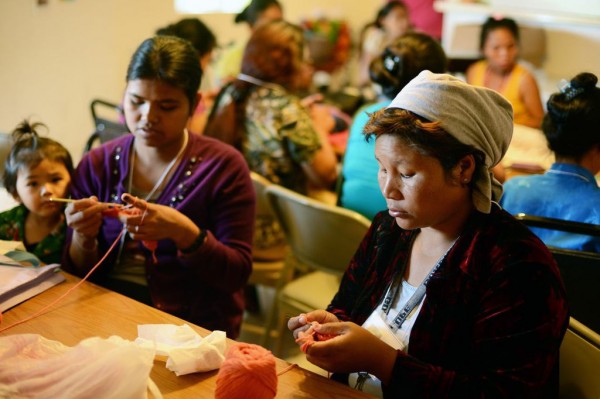 I sent my kids to one of the back bedrooms to help Katy with her preschool class and we started working on the purses they have been crocheting for a couple of weeks. We had the four new ladies fill out an information sheet and then took pictures of them for their name tags, a key to starting a friendship.
Each week, after we introduce the day's project, we pass out donated yarn. Towards the end of the class, the women line up to sell some of their creations and we try to stretch a generous donation from a friend who helped us get started. We buy two items from each lady, sometimes it's hard to choose because they have a bag full of items.  The volunteers work to sell the items during the week so there is money to buy more at the next class.
The women live below poverty level and need toiletry items and diapers for their babies. But they don't need a hand out. Instead of giving them stuff every week, we offer them opportunity, so they can buy their own items. We've traded enablement for empowerment and I'm sure it's a road that leads to Jesus for these ladies.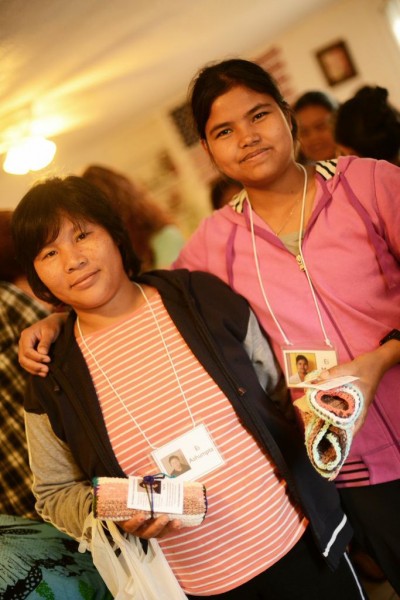 Because the room was so crowded, on an impulse, I opened the door to the third bedroom of the apartment and pulled my chair to the wall and sat down with my notebook and handed my friend the bag 0f cash.  The women followed and lined up patiently. We recorded every purchase, offering praise for their hard work. The women smiled, some glowing, nodding their heads because they understood we valued not only their art, but more importantly, them.
We've done this for 15 weeks. But this time was different. When the room emptied down to the last lady, a woman named Sancha, I smiled, relieved we had enough money this week. She is one of two ladies that speaks a little English. She is one of two ladies I have prayed for by name. After I recorded her purchase, she asked me where my friend Suzanne was. I told her she was bringing home her new son and 5th child from Ethiopia. She said, "She likes a lot of children?" I laughed.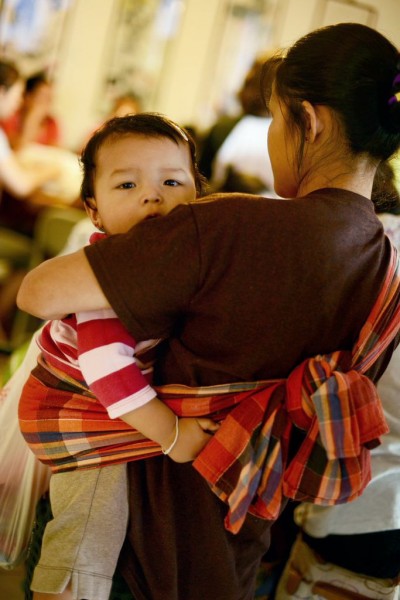 "Well, she likes to help people."
Sancha smiled. "I won't be here next week because I'll be in Africa, too," I tried to explain the work of Mercy House.
"You are a good person," she said.
"I just want to help people, too," I responded. I tried not to think about the frustrations helping people had brought me the past week. I tried not to let my face show the worry that I struggle with, the burden that comes with empowerment when enablement would be so much easier. Again, she smiled and turned to leave.
But when she got to the door, she stopped and turned. She looked like she really wanted to ask me something, but she also looked uncertain.
I leaned in, encouraging her.
"Are you a Christian?" she asked in a hushed, holy whisper.
My throat caught. All this time, and never once had we mentioned God or Christianity.
"Yes, I am."
Sancha's face broke into a huge grin and she said excitedly, "I too, am a Christian. I follow Christ now."
I was shocked. "What? When did this happen?"
Last night, she whispered and tears pooled.
I jumped from my seat and hugged her hard.
"This is why we are here. We want to show you and your friends the love of Jesus. He compels us to come. He is the only one who can heal the hurt in your heart," I said, crying now.
"You are a Christian," she stated again, relieved. It dawned on me that she must be terribly alone in her new faith. She confirmed it and told me that she was the only one in her family and in our class who was a follower of Jesus.
"You are not alone, Sancha. The women with me also follow Jesus, but more importantly, Jesus will always be with you."
We hugged again and she left my friend and I in the room. We both burst into tears and hugged.
"This is why we are here," she said. It was holy ground.
My yes is still unfolding. Last week we brought in six new pregnant girls into our new Mercy House residence. My family will be flying around the globe next week and we will get to meet them.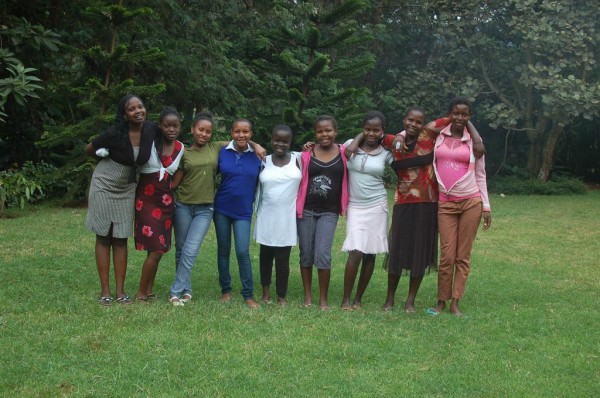 Long after people read the story of my yes, I will continue to live it. I think most authors are relieved at this point that "it's over."
But I feel like it's just beginning.
Because here's the deal: Saying yes, stepping out in obedience, doing whatever God tells you—it is just the beginning.
When I fall into bed every night, I'm generally exhausted and overwhelmed. Yeses will do that to you, but I'm more content and alive and I'm giving this life everything I've got. That's a combination I'll take any day.
We don't say yes because we are good or because we are good enough or because we know what to do next. We say yes because somehow in our meager, inadequate offering, Jesus is glorified.
People have asked me, "What do you hope people will feel or do when they finish your book?"
And I have one answer: When you've turned to the last page of my untidy and messy yes, I pray it isn't the end. I hope it's a new beginning.
A new day to live generously. A new chance to ask yourself hard questions. A new opportunity to touch another person. A new perspective on how what you do day-in-and-day-out matters so much. A new yes.
Because one refugee named Sancha from Nepal reminded me why I've said yes to God.
And I will remind you, it's worth it.
Because this is why we are here.