I watched a single tear escape his long lashes.
He quickly swiped it away.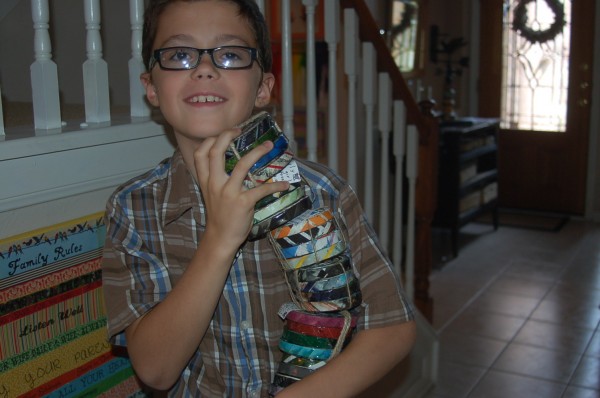 Inside twisted, that wrecked feeling mothers get when children hurt.
But this wasn't the kind of pain a band-aid could fix or a kiss on the brow. This wound was inside, out of my reach.
"I'm the weird one, Mom." His words felt like a blow.
I grabbed his hand, the one with marker stains and chewed-nails and refuted his words. "There's nothing weird about you!"
He told me how different he felt from most of the other boys at school. The other 4th grade boys who cussed and bullied and wore tough.
And then my little boy said, "It's hard being a Christian. It makes me odd."
And then I felt my own tears, press hot against my lids. I closed my eyes and remembered the feeling. The one I lived with growing up.
I couldn't discount his words or his pain, I knew they were true. He's just so young to experience it.
"Were you ever the weird one, Mom?"
And so I told him my own stories. I whispered words I prayed would heal his heart, knowing they wouldn't fix the problem.
We are called to the problem, to be the strangers of this world, to follow a different road, to live counter-cultural.
I told my son that we didn't expect him to be perfect. We knew there was pressure to give in and I told him we'd love him no matter what and then I told him of times I'd tried to fit in. He looked at me with steel-eyes, "I know I can fit it, I don't want to fit in."
I marveled at his strength.
I walked down the stairs, heavy. I made a playdate the next day with one of the Christian boys who stood at the pole with us. I called a friend from my community group with a son the same age, grade, struggles. We devised a plan so our boys could find comfort and strength with each other.
And then I cried.
Because sometimes I feel like the weird one too.
It took a little boy to remind me that it's exactly how I'm supposed to feel.
Do you ever feel that way?
———————-
If grace-based parenting has taught me anything, it's to try and raise my kids the way God raises me–with infinite grace, unfathomable love and room to still be me. Today, I'm flying to the Relevant Conference and I'm proud to have Family Matters as my sponsor. Make sure you stop by the Mercy House table!