I'm straying from my usual tip-giving to share an exciting announcement: A team of awesome people have been helping me compile a WFMW ebook!
It's called That Works For Me: Tried and True Tips from Works For Me Wednesday and it's featuring hundreds and hundreds of the greatest tips from you.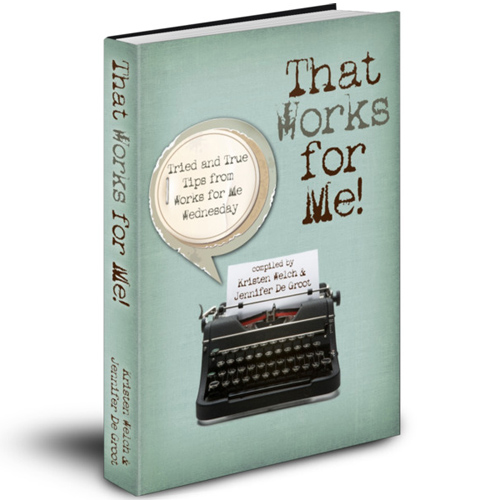 Can I get a woot?
For the first time, the best tips from carnivals over the past several years will be organized in a searchable, categorized easy-to-use ebook!
It will be released Spring of 2012.
If you participate regularly in WFMW, please check your inbox (or comments if you don't have an email on your blog) for a time sensitive email in case one of your tips was chosen for the ebook.
A portion of the proceeds will benefit Mercy House.
[Updated] I forgot to mention that my portion of the proceeds are going towards our savings fund to bring our kids back to Africa with us this summer to do our annual staff development, skill training and develop our new community program for single moms.
I hope you're as excited as we are!
Because that works for me.
AND—to celebrate this fun news, I'm mixing it up with a thumbnail picture linky instead of what we normally do. I've been thinking about trying it. Make sure you leave your preference in the comments: regular linky or picture.