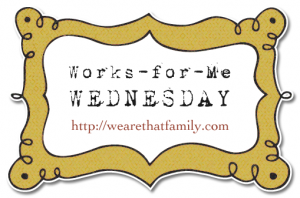 I like to prepare myself before I enter my kid's rooms. My delicate constitution (OCD) can't handle it some days. I try to give my expressive kids (they take after their father) plenty of warning before I go into their rooms. I have less heart palpatations that way.
One way to contain some of the chaos is with labeled baskets.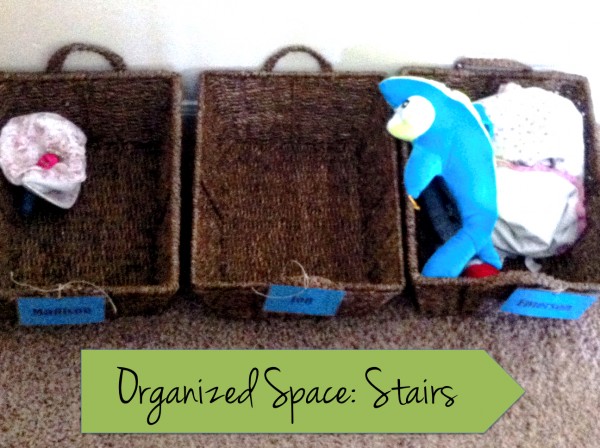 These sit at the bottom of the stairs and have each of my kid's names on a laminated tag. When my kids go upstairs to their rooms, they can either take the basket and deliver their scattered items to their place of find whatever is missing. I place lost shoes, random papers, toys, etc in the baskets. I also make everyone empty their baskets once a week.
It's chaotic, but it makes sense in my little world.
Labeled baskets on the stairs work for us!
(I just used baskets I had at home, but I really love this Stair Step Basket w/Handle created just for stairs (Amazon link)  and I'm absolutely addicted to my  Labeler Machine. You're welcome.)