I love chalkboard paint. I still have 3/4 of a can and I have been itching to pop it open and apply. I'm thinking kitchen island or piano. How cool would that be?
Here are my 10 all-time favorite creative chalkboard projects I've seen or done (so far):
TOP 10 CHALKBOARD PROJECTS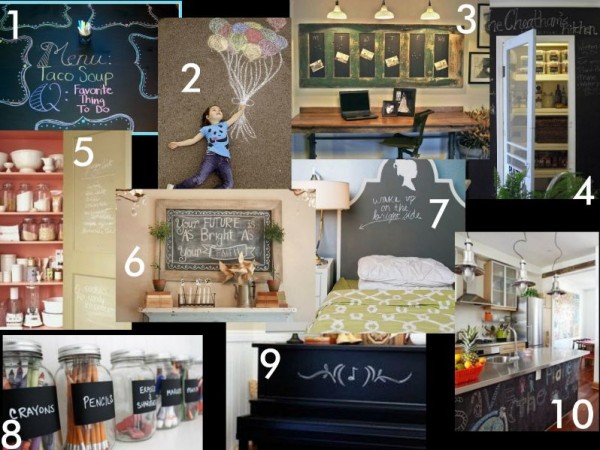 2. Photo Prop
5. Inside door
6. Framed Sign
7. Headboard
8. Labeled Jars
9. Piano!
10. Kitchen Island
What's your favorite chalkboard project?