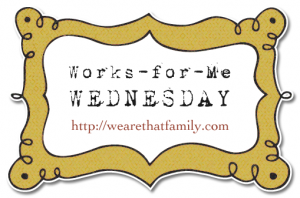 Last week when the flu slammed our home, I worried about not being able to travel to the grandparent's farm for Thanksgiving. I was concerned about my kids missing a fun time with cousins, saying hola to the cows and visiting with extended family. And of course, being thankful for all of the above. But let's be real, my stomach was also fearful of missing the feast my mother-in-law is famous for.
She serves the amazing traditional spread, but adds in dishes like homemade Summer Sausage and Mississippi Mud Pie. One of my favorites, introduced a few years ago is Sweet & Tangy Broccoi Salad. It's easy and absolutely delicious!
Ingredients:
2 bunches broccoli, florets only (5 to 6 cups florets)
1 medium red onion, chopped
1/2 cup golden raisins
10 to 12 slices bacon, fried and crumbled
Dressing:
1 cup mayonnaise
2 tablespoons balsamic vinegar
2 teaspoons sugar
Preparation:
Separate florets from broccoli stalks. Combine salad ingredients; top with dressing mixture. Chill and serve.
It's delicious!
———————————————————–
I'm taking an Internet break over the next few days. I hope y'all have a blessed Thanksgiving!