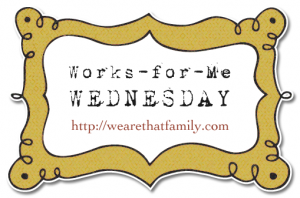 I don't like change. Not a bit. I also don't like to upgrade or fix things that aren't broken. Makes being a blogger tricky with all the technology and whatnot.
Anyway, The Google has decided to shut down its Reader and that's a bummer since I use it every single day. You might too. So, I thought Feedly was a good alternative (and easy since I just put in my Google account info) and it pulled up my list of blogs and sites I already subscribe too. This little post explains more about how Feedly works. I really like how it's more visual than Google Reader.
If you subscribe to my blog via a RSS subscriber, you'll want to try it too. Or you can have posts delivered painlessly right into your inbox by submitting your email at the end of this post. PLUS, every month I will be giving away a lovely item from The Vintage Pearl to a random subscriber. I'm nice like that.
So, while change doesn't work for me, new things do.
*Completely random side note: The Jesus Storybook Bible: Every Story Whispers His Name

(best Bible ever) is only $1.99 for Kindle at Amazon. Perfect for family reading, especially these weeks before Easter!