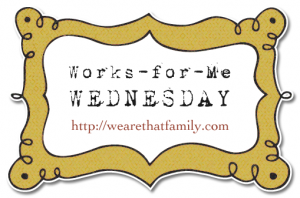 You're reading this post today because of the Internet. Undoubtedly, it's one of the most amazing inventions of our time. It's made our life more convenient, it keeps us connected, educated. We have met amazing people, started businesses, helped people, the sky is the limit with the Internet.
It's also become an undeniable force in the lives of kids, from email to school resources and games, and like it or not, it's a huge part of their world too. As amazing as the Internet can be, it is equally be a dangerous, scary place that can lead to addictions and unhealthy relationships away from screen. Here are some guidelines I shared earlier this week for setting up Digital Etiquette at home.
Driving a car takes us to new, wonderful places. But driving can be unsafe if we don't wear our seat belts or pay attention. We buckle our screaming toddlers into carseats because we take precautions to protect them. I like to think of the Internet that way with my children. If monitored carefully, it can add a lot to their lives, but I cannot ignore the lurking dangers behind every click. I have to be vigilant as a parent as they utilize this great resource.
"According to a June 2013 McAfee study, "Digital Deception: Exploring the Online Disconnect Between Parents and Kids," there is evidence that parents are often clueless about what their kids are doing online — and says that their ignorance is seriously harming their kids. Among the study's findings: 80 percent of parents don't know how to check up on what their kids are doing online. Not only that, 74 percent "simply admit defeat and claim that they do not have the time or energy to keep up with their children and hope for the best," according to the study's authors." –source
We have tried a variety of filters and safety software. You can see some of my recommendations here. I wanted to share a tool we are using called Net Nanny. It's gotten amazing reviews and my husband and I specifically love and use the app version ($4.99) on all our mobile devices, from phones to iPads, to Kindles (even the ones we carry. How many times have my kids asked to play a game on my phone?)
Internet Filter
Be in control of your internet. Set filtering for 18 categories of online content to either block, warn, or allow for view. [learn more]
Block Pornography
Warn or block access to pornography and other adult content. [learn more]
Time Management
Set the total number of Internet hours in a day or set specific times of the day when your child can be online.[learn more]
Mask Profanity
View a web page without being bombarded by vulgar language. [learn more]
Social Media Monitoring
Net Nanny Social helps protect kids from online threats and monitors activities related to your child's "friends," cyberbullying, sexual predators, privacy concerns, and reputation-damaging pictures or videos.  [learn more]
Alerts and Reporting
Receive reports and mail alerts about your child's online activity. [learn more]
Remote Admin
Check usage reports, change your child's profile settings, and much more, from any computer with an Internet connection. [learn more]
User Profiles
Use preset user profiles or customize settings for each family member; unlimited user profiles for each
Here are some of the features I love about Net Nanny:
When I was installing this software on my teen's mini ipad that she uses mostly for school, she said, "Don't you trust me?" (We talk about Internet safety A LOT in our house and probably over-moniter usage). I answered, "Of course, it's all the people I don't know on the Internet I don't really trust. This isn't to punish you. It's for your protection." I think that made us both feel better.
This isn't a paid review. We really use and love Net Nanny. It works for us!