A magazine for young girls asked me to interview my kids for an article on missions–from their perspective.
My kids wanted to know if it was a paid job.
Oh, writer's kids.
Their answers were great and enlightening. They talked about the adventures of traveling and trying new foods, about sometimes being scared of the unknown and all the fun that comes with holding babies.
But it was the answer to the last question that made me cry.
Q: Why did your family start a maternity home in Kenya?

[without missing a beat]

A: "Because God asked us to. We don't always know what we are doing. But He helps us," said my first grader in a tone that said OBVIOUSLY.
But here's the truth we must understand: GOD DOESN'T NEED US TO SAY YES.
He's God. He created oceans and land and the world with a thought. He doesn't depend on us to say yes. He can accomplish in a second what we labor in for years.
But He invites us to say yes.
He invites us because obedience changes us from the inside out. Saying yes causes us to depend on him because His ask is always bigger than our ability. He wants us to experience the impossible, the miracle in the mess so that He will be glorified.
He invites us in so that He will be glorified through us.
Obedience is the way we communicate our love to God. But obedience is also for us.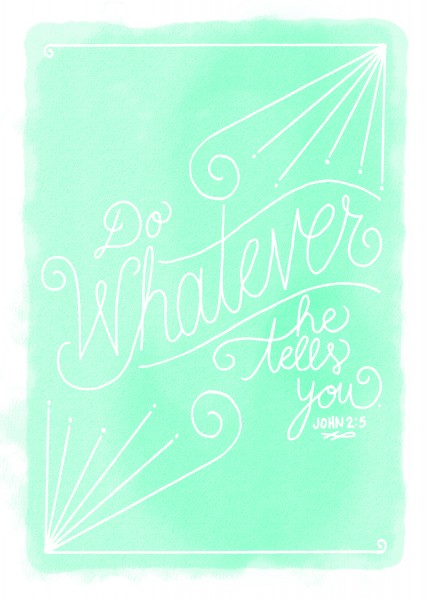 Some days I feel like that little kid in the Bible who had just a bit of fish and a couple of loaves in my rolled-up paper sack.
And God says, "Who will say yes? There's a need, who can meet it?"
I look at my lunch and I know it's not enough. And I know God can do it without me. He can speak the Word and meet the need.
But there it is: an invitation.
I can clinch that sack or hide it behind my back. Or I can offer my little lunch. It's not much, but it's all I have.
Because here's the thing: your yes may feel small, but God is big and so size doesn't matter. And we can turn down the invitation. We can walk away and enjoy our little lunch. And we will never know what we missed.
But we will miss it just the same. Because we were created for more. We were created to say yes to God.
Here's a deeper look into our yes (and our mess):