I'm happy to welcome this week's guest post from Lindsey for my Wednesday series 
Yes, Works For Me!
 Please welcome her and be encouraged by her yes to God and continue to link up what works for you.
I'm going to let you in on a little secret…
I was not a good mother. Not for a very long time.
Thankfully, He is a God of second chances.
My second chance started on a rainy, gloomy day. My three-year-old son was sitting in time-out for the fourteenth time…and it was only 9:30am. The house was a mess, breakfast was burnt and I hadn't taken a shower or changed out of pajamas in days.
As hopeless tears started to fall, I decided to cope with my obvious failures by hiding in my dark closet.
It was day 61 of my being a "stay-at-home" mom.
I had been a career girl. I LOVED my job and the validation it brought me. My work reviews were fantastic and I was well liked. By outward appearances I was successful, happy and fulfilled.
The truth was far from that.
I had neglected my marriage and my children for years. Adultery had also led to the implosion of my marriage, a fact that demanded immediate action before I lost everything. So I left that career and walked into the unknown feeling lost, terrified and stripped of my identity. Those feelings grew as the days passed and I fumbled through trying to knit my marriage and life back together.
In that closet I started whispering a small prayer full of hesitant words to a God I barely knew.
I asked for a second chance, for a sign that He was here in the midst of my painful path of obedience.
I asked for a renewed relationship with my children.
I asked for the undeserved gift of many firsts to come to replace all the ones I had missed.
Almost immediately a sliver of light shone promise across my face, as my son peeked into the closet and said "Mommy? Can I come in?" I nodded my head yes and he sat in my lap, talking about the red fire truck he held in his hand. Sharing how it was his favorite toy and showing me all the cool sounds.
As he rambled on with excitement, it hit me.
This was my first conversation with my son that did not involve me yelling at him to be quiet, to obey, or to go away.
Tears started falling again, only this time they were full of joy. God was already giving me a second chance — my first "first" — simply because I had asked.
I'm going to let you in on another little secret…
I am a good mother. And have been for a very long time.
While my path has been filled with bad decisions and sorrowful mistakes, I am confident that I am now an equipped mother loved by a glorious God and am reminded of His love to me every time a new "first" occurs.
My prayer for you is to remember God's presence in YOUR mess.
He is the God of second chances. And He is waiting to give you yours.
Bio: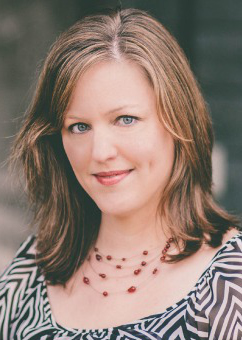 Lindsey believes God-inspired words have the power to bring hope and healing to a broken world. She spends her days loving her family, listening to classical music, pretending to clean, writing to God and helping authors create and share life-changing messages.