I'm happy to introduce you to this week's guest poster Jennifer for my Wednesday series 
Yes, Works For Me!
 Please welcome her and be encouraged by her yes to God and continue to link up what works for you.
At desks, sinks, and fields, on this floor of wood and this one of dirt, in kitchens where water pours right down from faucets, and in mud huts where water is fetched in buckets by walking miles one way each day, I know we are seen, these girls of Yours.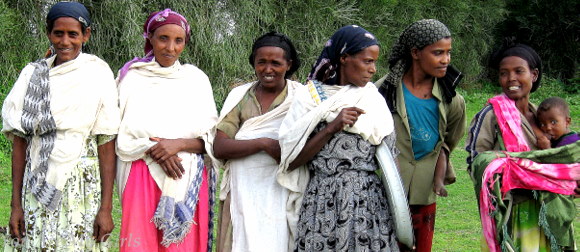 Where children laugh and where tears stream down, where husbands and wives keep trying and where marriages dissolve in pain and hope lost, You smile, and cry, too.  You nurture these hearts and You bend and wipe tears.
Pain is not something that makes you not stay.
There are the flushed, pink cheeks, robust from plenty food.  And there are the sallow, sunken frames, eyes pleading for sustenance, mercy.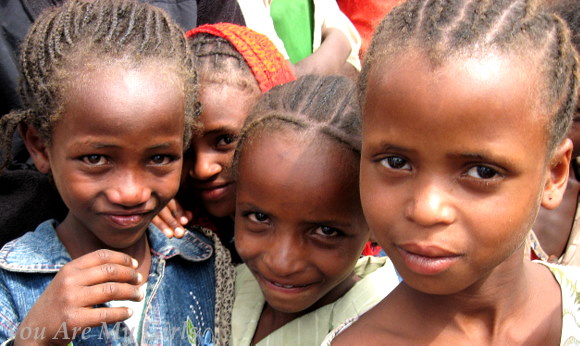 You show us these children, those girls of Yours who lift up hands–those who know You and those who don't — and we remember how much we need You to show us how to love all these girls well–how we need You to even give us eyes to see, to give us hearts to feel, before we love, before we believe.
We are all Your girls.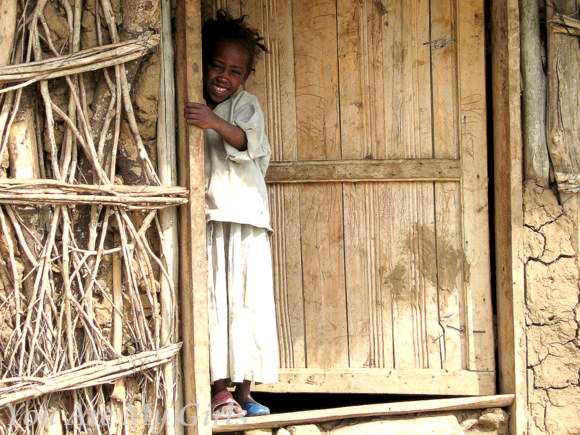 And You take this girl's hands in Yours as You reach, reminding her sweet:  here, here is the food I bring.
You were lost until you were found.  You thought and lived like you were forgotten until I reminded you that you are not.  You wondered if anyone saw you, knew you, cared about the depths of your heart — the heart you didn't even know was there until I showed it to you.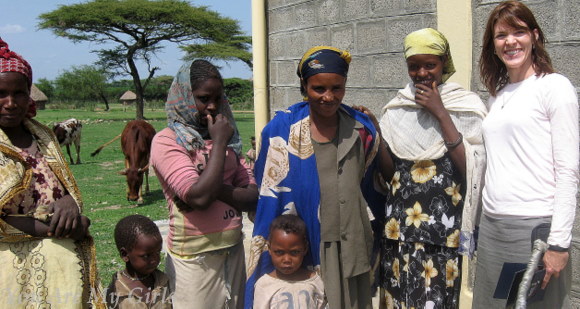 Remember you are the one whose life I claimed.
With My life you live.
These are my girls, for My girls to gather up.
Gather them, My dears.  I am Yours.  I have gathered you.  Don't stop now.
Until they are all gathered I wait, I stay.
Kristen's brave, inspiring words in Rhinestone Jesus got me thinking about my trip to Ethiopia–and how my yes to God to jump on that plane with my husband, seven years ago, leaving behind our (then) 5, 3, and 1 year old for 21 days forever changed my heart. Our yes to that trip, years ago, prompted my husband and I, living in the midst of crazy-busy-success-driven Silicon Valley, California, to start a non-profit as the means for us to love the people God is calling us to love, in the way He's made us to do it. Last week it was official: Gather Ministries got accredited as a 501(c)(3).
What is your yes? Who are you made to love? How are you made to love them?
Kristen reminds me, in Rhinestone Jesus,
I believe we are all called to do something, just not everything. Focusing on our one thing and doing it well to His glory is both liberating and life changing.
Saying yes to what Jesus is calling us to do is the freedom we will never know unless we trust Him more than ourselves. Come on, sister, let's say yes to Him. What happens next, after the yes, may not be easy, but we don't want to miss all that good He has that we will otherwise never know.
As sisters, let's root for each other. Let's join Kristen in encouraging each other to listen for and respond to God's invitation to say yes.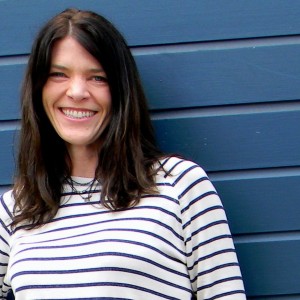 Jennifer Camp, co-founder of Gather Ministries and author of Loop, grew up in the middle of an almond orchard in Northern California. A former high school English teacher, she loves to write, but she especially loves to encourage people to seek and live out the truth of their story, their identity in Christ.
You can find her writing at her blog, You Are My Girls, and also with her husband about the redemptive mess of marriage at their blog, Holy Entanglement.