I'm happy to introduce you to this week's guest poster Crystal for my Wednesday series 
Yes, Works For Me!
 Please welcome her and be encouraged by her yes to God and continue to link up what works for you.
Waking up in the 3:30 darkness, I smiled. Race day was finally here! I would combine my two passions of running and social justice by putting on a 5k/10k charity race for Compassion International's Child Survival Program (CSP).
I just knew in my gut that this race was a God-thing. And it was. We had hoped for maybe 150 runners. More than 300 showed up. I thought the race could raise $3,000 for impoverished mothers and babies around the globe. We raised more than $6,000 — enough to keep a CSP center running for several months.
From those numbers, the race was a stunning success, especially when you consider that it was founded by a rookie race director who really was just a stay-at-home mom.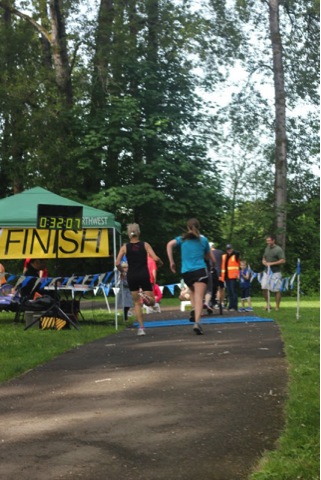 And yet, from the moment people started showing up, things went wrong. An unapproved race used the course the day before, leaving elaborate chalk drawings that pointed my runners in the wrong direction. While trying to cover those markings, I grabbed the wrong spray paint — non-washable — and accidentally graffitied the whole park. About 20 people got lost on-course. My husband crashed a borrowed truck into a car — after he blew out a borrowed golf cart's windshield. And there wasn't a single aspect of the race someone didn't complain about afterward.
I sobbed for two days. All I could think was FAILURE. I had planned and planned some more, but it wasn't enough.
God, You've had your hand in this race, I prayed. You moved mountains. So what happened? Are You mad? I just couldn't understand why so many things went wrong if Jesus wanted me to create and direct this race.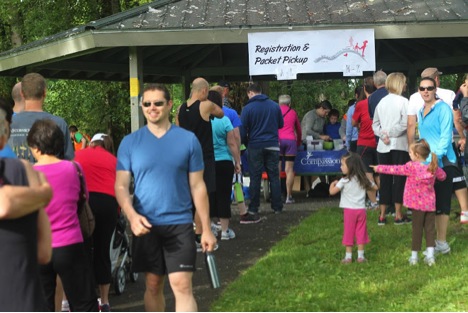 Since then, I've learned that "giving God the nod" means no artist smock included. You're going to get messy! Saying YES to this race meant success, but is also meant hard growth. Like learning that:
God uses both our strengths – and weaknesses — to glorify Him. In many ways, my personality perfectly lends itself to being a race director. However, it also breeds impatience and lack of context. Yet the Lord, with his infinite planning skills, utilizes both to accomplish His purposes.
My standing with God is not based on my performance. Pre-race, I would have said, "Of course God loves me no matter what!" But I never realized I didn't truly believe that; it took the race to expose my faulty belief.
The ones who truly care are the ones who get out and do something. My best friend gently pointed out that my biggest critics weren't the ones dealing with the race's 10,000 details. They merely had to pay $20 and show up.
Failure isn't always failure. Sometimes, it's a launching point. Preach it, Teddy.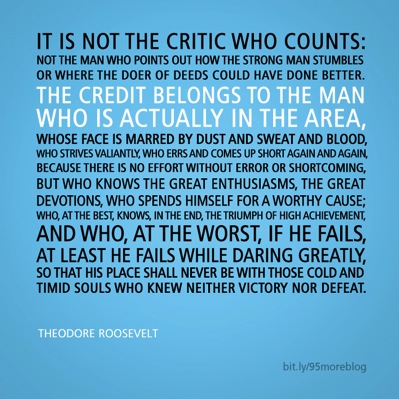 Saying YES means you get lost on the course. You deal with some jeers from spectators, and even more from the inside. You trip and fall on the trail.
But you keep running, and keep praising the one who gave you breath to do it.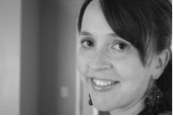 Crystal Kupper is a military wife, freelance magazine writer and stay-at-home mom of three cuties living in England. She blogs over at Crystal's Cliffnotes about parenting, marriage, military issues, volunteering for Compassion International and Reece's Rainbow, missing all things Oregon and how really, really ridiculously good-looking her man is.