I first noticed the couple as we ate lunch at a local restaurant after church on Sunday.
They caught my eye as I looked out the booth window because they were probably one of the cutest elderly couples I'd ever seen.
Before I looked away, they leaned in for a very passionate kiss.
Yeah, I accidentally saw two 75 year olds french kiss. Oops.
I returned my attention to my meal with a goofy grin on my face and a few minutes later, they were seated at the next booth over on the same side, both facing me.
I became very focused on my fried rice. But when I did look up, it was to see them whisper into each other's ears, feed one other bites of food and kiss occasionally.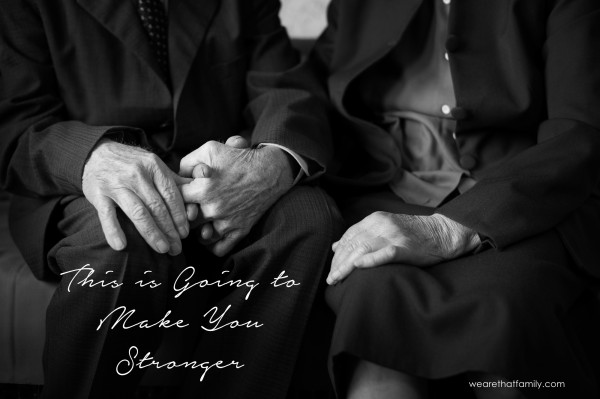 Looking at my little family squeezed into the booth, I tried to ignore my youngest picking microscopic "orange balls" off her piece of sushi and threatened everyone else with the evil eye not to mention the words "fish eggs." I thought about the whining and arguing that happened on the way to church between our kids and how my husband and I ended up turning on each other because of it.
There's nothing like a good dose of parenting to shine a light on weaknesses in your marriage.
I took a bite of rice and let my mind wander to another Sunday, when Terrell and I sat on a couch instead of a booth, fighting for our marriage. I hadn't eaten a good meal in days. Brokenness has a way of making you lose a lot of things, including your appetite for food and life. We sat across from a marriage counselor and we were desperate. My husband wanted freedom and I wanted forgiveness and we both needed faith to keep trying at our marriage.
"This is going to make you stronger," The counselor said tenderly. His words sounded ridiculous in our weakened state. At the time, I didn't know he wasn't really referring to what landed us on his couch.
He was referring to struggle.
It looks different for every couple, but every marriage struggles in some way–for power, control, gratitude, forgiveness. You name it.
I glanced at my husband working chopsticks across from my and my urge to fight faded. I thought of our imperfections, the long road we've struggled down and how I wouldn't trade any of it. Because it's made us stronger. For the past 10 months, we've been in transition. He leads Mercy House and there's been a lot of redefining, renegotiating, renewing. There's been a lot of struggle to figure out who we are and how we do this. But we keep struggling towards each other.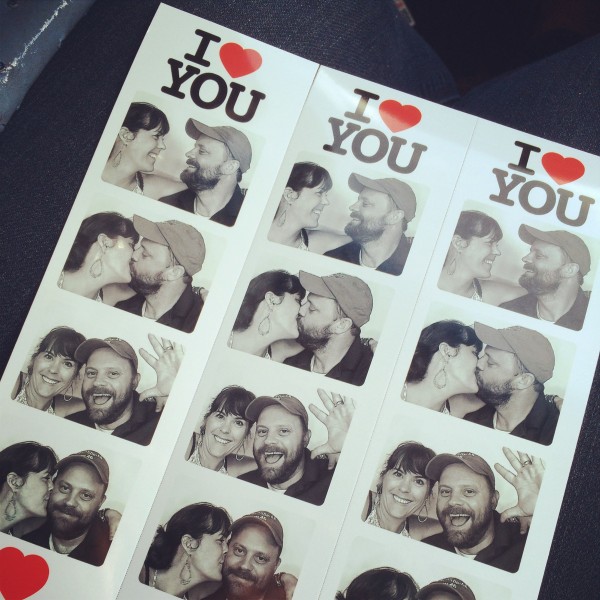 We are working on 21 years of marriage and there's been every kind of struggle along the way. But instead of tearing us apart or pushing us away from each other, when we face them head on, dig in our heels and refuse to quit, we've discovered the difficult times have drawn us closer.
Embrace the struggle and let it make you stronger." -Anonymous
I don't know what season of marriage you're in today. You might be doing your best to complete one year or you might have decades under your belt. But I do know when life changes (parenting, careers, home life), we change too.
And that's why we have to struggle through it together.
Because it makes us stronger.
I don't know if that little elderly couple was honeymooning or celebrating 50 years of marriage. I don't know if they were making up or just making out.
I don't know who they are or what story their lives would tell, but I want to be them one day.