I don't know about you, but I'm tired.
Not just the soul-weary-which-parenting battle-should-I-take-on-today? kind of tired, but also the sleepy kind.
I generally set my alarm for 3 and half extra minutes of sleep every chance I get. Yawn.
I thought those sleepless first months with a new baby were exhausting. And they were–no one can understand the bleary-eyed, stumbling introduction to parenthood until they experience it night after night. Then that sweet sleepy baby becomes a toddler who takes off their diaper and throws it at the wall during naptime and climbs out of their crib every night. Toddlers are so the boss of us.
Then I became a mom of teens.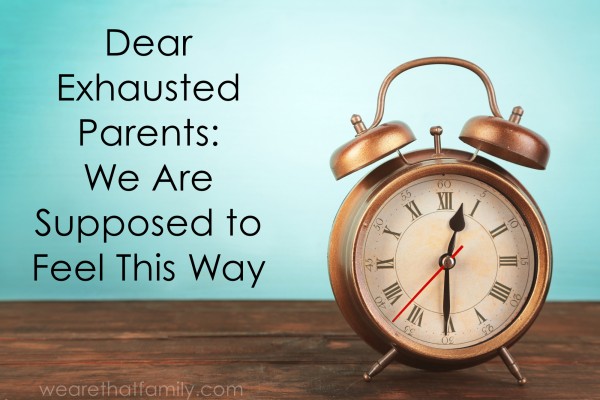 I had visions of sleeping in until noon.
We get to do that occasionally. But why didn't someone tell me some days I would only get grunts, nods and door slams until I was in bed almost asleep only to feel a tap on my arm and a whispered, "Mom, can we talk?" (By the way, never pass those taps up).
And no one mentioned the hours and hours of homework and school projects that would turn my kids into zombies and me into the mom who says, "School is stupid. Let's sleep."
Just last weekend, I picked up one kid from a football game marching band after-party after midnight, only to have another at the school at dark thirty on a Saturday. Yawn.
But we all know parenting exhaustion runs much deeper than missing a few hours of sleep.
It's the unknowns, the worry, the Am I doing this right? thoughts that keep us awake, alert, aware.
And that's a kind of tired that sleep won't help.
Exhaustion is the burden of good parenting.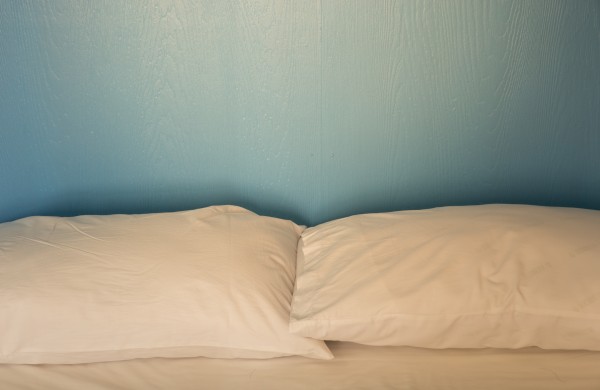 Someone recently shared this with me and it's just too good not to pass on:
A researcher who was studying pregnancy prevention, interviewed teens and parents and then followed up her research years later to find out which ones had or hadn't been sexually active and which ones ended up pregnant.
Early on, the researcher thought she would be able to tell the outcome just based on those first interviews. But years later, she was almost always wrong.
Here's what she discovered: The biggest tell for where teens would be years later was found in the interviews with the parents (not the teens). The teens whose parents were "feeling pretty good" about their parenting, whose parents thought they had it figure out and were raising kids to make great choices, they were the ones participating in risky behaviors.
The parents who were exhausted, worn out, stressed, and tired of the battle had kids who were mostly or all abstinent years later, and not pregnant.
So, this bone-weariness, worn out, stressed season doesn't mean we're doing something wrong. It means we might just be getting it right.
And there's research to prove it.
So, weary parents of precious babies, precocious toddlers, playful middlers and promising teens everywhere–take heart. We are supposed to feel this way. Double yawn.
That's encouraging news for this tired momma.