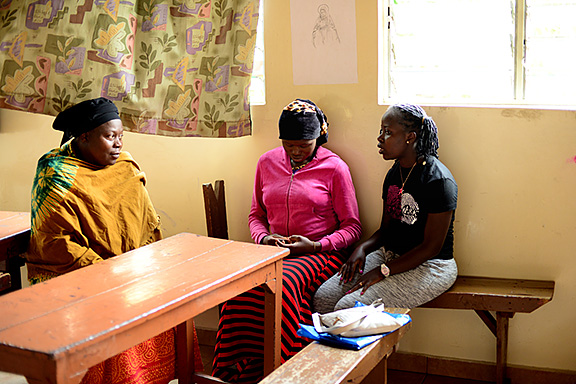 She walked into the Catholic school and hung her covered head.
It wasn't bowed out of reverence as much as shame.
Her swollen stomach, a scarlet letter in this holy place.
Maureen, the Kenyan Director I have loved longer than I can remember, conducted the interview with strength and compassion, a mix of grit I have marveled at for years. I participated silently in the corner as the Swahili words filled the air. If this child met the requirements, she would be the 32nd teen mom rescued and I was speechless to witness it.
I didn't have to speak the language to know the girl's mother, a strong Muslim woman, was humbling herself and choosing love over pride as she asked us to her 15 year old daughter. The situation was precarious, lives were at risk.
It was painful to witness–this exchange of sorrow and desperation for a mother who had been left alone to raise 5 children, and her oldest now bringing another mouth to feed.
We followed them through the sewage-filled slum and I swallowed a lump when I saw their home.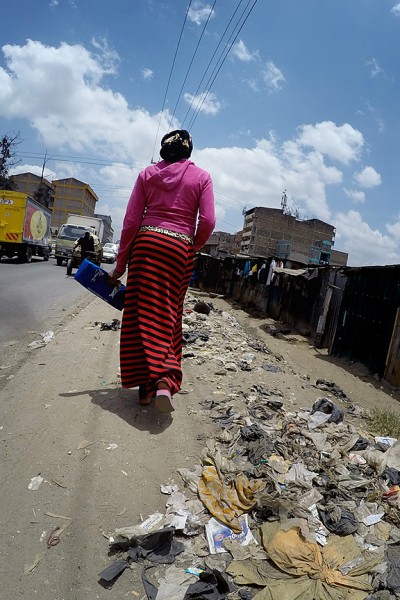 As I sat in the space smaller than a master closet, without ventilation, sweat beaded on my lip and dripped down my back.
The mother greeted us, honored to have guests and told us she had trouble finding work and only had .50 cents left to feed her family until she found more work.
The heat wasn't the only thing oppressive.
It was my first time to visit the home of a Muslim family and although the living conditions were much different than my own, I quickly recognized the love I felt there. I prayed a blessing over the family and my voice quivered a bit as I ask God to protect and provide for this home and to give us wisdom for the next steps.
We carefully left her home and the mom clutched Maureen's phone number. An invitation had been extended to join the maternity home and fill the one last empty bed and the family had until 8pm to make their decision.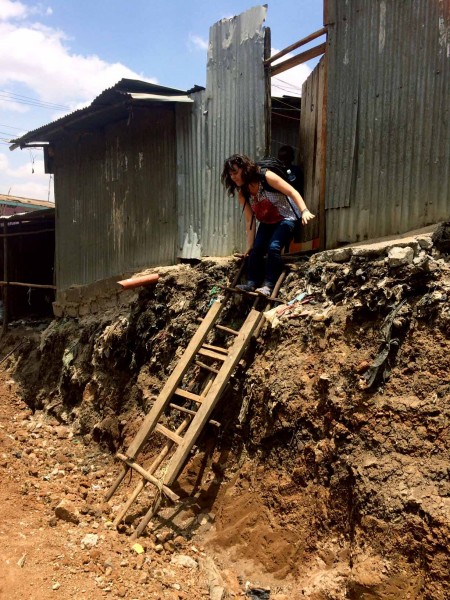 I don't think any of us were surprised to get that call.
The next day we met a nervous and almost giddy mother and daughter and traveled to the maternity home where a mother would let others raise her daughter and her first grandchild for the next two years. It was a long ride–not so much with grief, but with goodbye.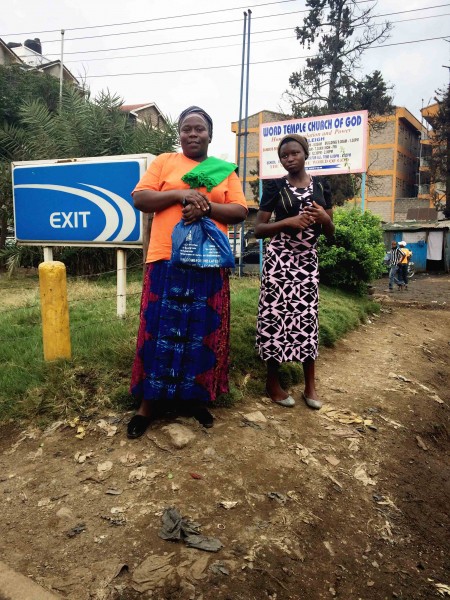 As I sat behind them in the van, I marveled at the love of a mother and the courage of a daughter. Both had counted the cost and love had won.
We could hear the shouting and singing long before we saw the other residents and staff in the driveway. The air was filled with happy noise–it was an unbelievable celebration. A homecoming.
Another sister was coming home. Another baby would be born alive.
The bright smiles and contagious laughter, hugs of delight were a happy welcome. It was impossible not to feel the joy of the Lord. It was overwhelming delight.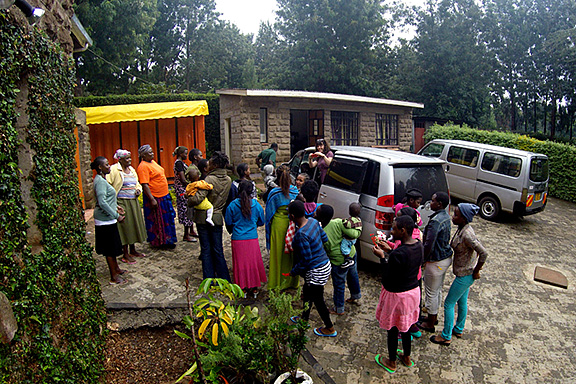 It is the anthem of this place born out of obedience:
There is no shame in this place. Your growing belly isn't something to hide, it's something to celebrate.
Your ashes will become beauty.
God will restore what Satan has stolen.
The world says you are ugly, but God says you are beautiful.
The world says you are nothing, but God says I will give you what you lack.
The world says you should be ashamed, but God says lift your head, welcome home.
Mother and daughter smiled across the room at each other confirming what they were both feeling. Mother signed her name with her fingerprint and committed her child and grandchild to us.
They ate their first meal together, plates piled high. She was given an armful of maternity clothes and her first bed. She was shown how to turn on lights and running water.
As we drove away to take the mother back home, her smile lit up the dark van.
Her daughter had come home.
I thought about my circumstances and yours–probably very different, yet guilt, suffering, regret and pain apart of all our stories. With the sound of the homecoming still ringing in my ears, I couldn't stop thinking about the way God dances over us and welcomes us into His family.
And He whispers to our hearts, you are worthy.
You are more than your circumstances.