We didn't read our Advent tonight.
Instead, our family crowded around a pizza after an elementary Christmas choir concert and we talked about what's happening in Aleppo.
We paused our nightly reading about a Savior born in a barn, who fled an evil leader like a refugee and talked about what our family can do to help the fleeing refugees on the other side of the world.
Yeah, instead of reading Advent, we decided to live it. Instead of reading about His Coming, we asked Him Where We Should Go.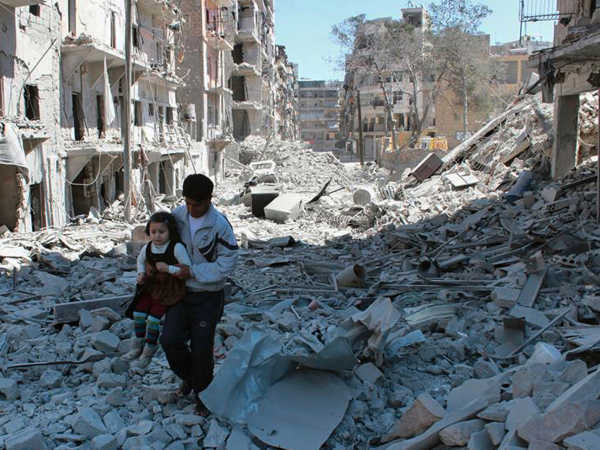 My two daughters and son leaned in with knitted brows and listened as their father read the headlines and we tried to understand what's been happening in the Middle East for years that has led us to a fallen Aleppo today.
And even though our questions led to more questions, we knew we found one answer: In a holy huddle, I heard my children whisper, We have to do something.
Here we are a week before Christmas and our shopping list isn't quite complete. I'm baking cupcakes tomorrow and in the middle of a busy retail season for our non-profit. We are preparing for a fun Christmas vacation in a few days–one we have been desperate to take for months after leading and loving on empty. I swallowed the lump in my throat when my son asked, "Mom, should we go on vacation when people are dying?"
I thought of my friend with a new cancer diagnosis and the babies we have buried in Kenya. I thought of the oppressed women around the world wanting to die rather than endure another day in their living hell. And I didn't know how to tell him that sometimes I feel like the world is dying while we live. So, we live for the dying.
I grabbed his hand across the table and looked deep into the dark pools of his eyes. I tenderly reminded him that even soldiers in the fight need a reprieve from the battle. We are tired and my children are weary of busy parents. But the beautiful conversation reminded me we've still got a lot of fight in us.
I confess I don't understand the civil war that is destroying Syria. I can't wrap my head around the rebels or Russia's involvement. I don't know how ISIS plays into all of it. I've never met the 7 year old from Aleppo who is tweeting her likely death. But I do know that there are innocent women and children who are begging us to remember them.
We have to do something.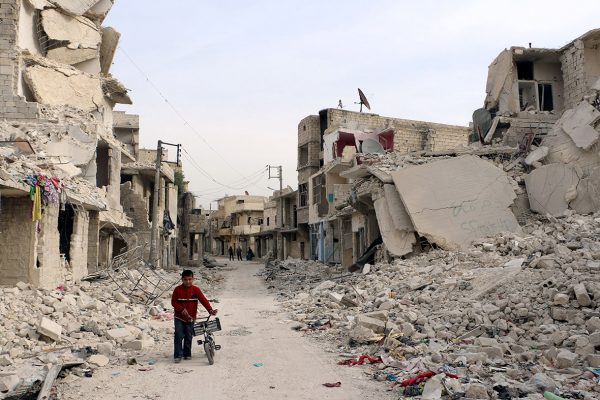 I read an article a few days ago that really bothered me. These sentences especially: "A year ago, World Relief launched it's 'We Welcome Refugees' campaign. A year ago, the Billy Graham Center hosted the GC2 Refugee Leadership Meeting and Summit. A year ago, caring for refugees was a key value for many Evangelicals.
And yet, less than 365 days later, 81% of White Evangelicals voted for a candidate who often advocated the rejection of refugees in favor of safety and consistency. And many people responded by listening to their fears.
But at the core of who we are as followers of Christ is a commitment to care for the vulnerable, the marginalized, the abused, the wanderer. It's Advent and we look back to the time thousands of years ago when a husband and wife couldn't find a welcome home to stay. Today, millions of people are in a similar position, having had to flee home, safety, family, and livelihood due to violence or poverty."
We cannot pretend history's greatest refugee crisis of all times isn't our problem. We cannot value our own safety and comfort more than we value people. We cannot trust ourselves more than we trust God.
"We simply cannot be the Church if we are unwilling to love our neighbors, seek justice and combat oppression. We must remember that we follow the One who was a refugee long before He bore a cross." The Village Church
So, what do we do? How do we engage in this crisis, teach our kids that we will be a part of this solution. How do we live in the tension of Christmas preparations and a fallen Aleppo?
We support organizations like Preemptive Love, who are feet on the ground. We invite our kids to join us in buying sleeping bags for homeless refugees and food for a month for a family. Preemptive Love has been feeding 20,000 refugees a day in this area and 75,000 more have fled this week. They need financial support to continue providing food and sleeping bags.
We put a real face to the Aleppo refugee crisis. Ann Voskamp's family helps us do that.
We make the word refugee a part of our family table. We do this by reading incredible books to our kids like Running for My Life and we have Global Family Nights that teach us about the global refugee issue with recipes and games with stories our kids can understand.
We shop fair trade items made by real refugees who've capture my heart and entangled my family the past 2 years. Fair Trade Friday just bought 1700 items from beautiful refugees for an upcoming box.
We look for local ways to get involved. Tonight after our pizza dinner, I emailed a local refugee group and asked how we get on the list to meet refugee families at the airport and mentor them for a 6 month commitment. It's been on my To Do List for weeks.
We pray for peace on earth. Peace in #Aleppo. We stand #withAleppo.  Tonight, I urged my kids to pray for Aleppo. Pray like you would want people to pray for you.
We do something. Or there's no tension at all.