My husband says I'm a pessimist. He's right, of course.
But I argue about it because I don't want to let him down.
I like to think I'm actually a realist.
Even with all the half-empty days that life brings, I wouldn't change this journey. I can see glimpses of hope and promise when I see my kids live out their faith. I can see my kids put others first when it's not natural to do so. I can see gratitude shaping who they are becoming.
I was cleaning up my inbox and ran across an email from my pastor who had visited the summer camp where my kids spent a week this past summer. It read, "Your kids are rock stars. They are super servants. I'm at camp today, and I have watched them in action, and everything you've worked for and care about as parents is evidenced today in the way they love and serve others."
I still remember how those words me me feel. How grateful I was to read them, how much I needed the perspective.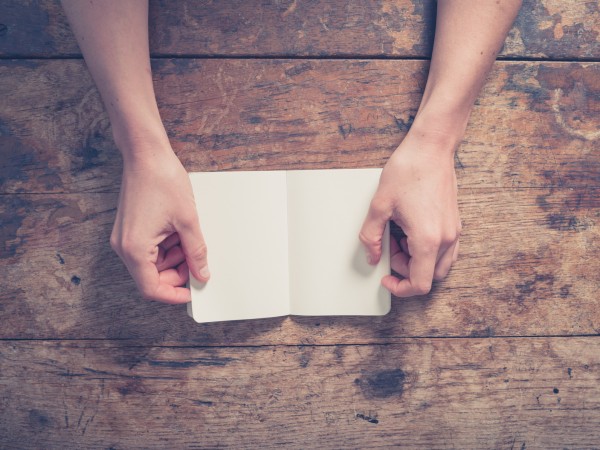 I, mean, yeah, I was so happy that our kids weren't camp troublemakers, but as I finish the last step of my next parenting book, I needed the reminder that I'm a good mom and I have amazing kids.
Sometimes we are so close to our children that we can't see who they are becoming, and we need others to remind us of what they see. It's called perspective and kids aren't the only ones who need a regular dose of it.
It was the first time I actually felt like maybe I should have written a parenting book on raising grateful kids. Of course, a couple of days later, we picked up some dirty and exhausted children and had a big fat family fight over tacos again for dinner. But I still cherish those words from our pastor.
Gratitude in our convenient, gratification-filled, selfie-obsessed, entitled society is a rarity. Choosing to lead our families against the flow of our culture will cost us. David Platt points out in Counter Culture that Luke 9:23 sums up what it means to follow Christ:
If anyone would come after me, let him deny himself and take up his cross daily and follow me. (esv)
"Talk about countercultural. In a world where everything revolves around yourself—protect yourself, promote yourself, comfort yourself, and take care of yourself—Jesus says, 'Crucify yourself. Put aside all self-preservation in order to live for God's glorification, no matter what that means for you in the culture around you," David Platt.
Our kids are watching us. And when we feel like we are failing or we don't know what to do next, the answer is always to get closer to Jesus because when we do, those around us might just inch closer too.
And when we stop and take a deep, long look, we might just notice that our kids are a little more grateful than we thought they were.