I've been contemplating how to write this post for days. There has been a heavy wrestling in my soul in the process. Prepare thy self.
Today was a Hallmark-made famous holiday. I have never really cared much about Valentine's Day–really, ask my husband. I didn't care until I started thinking like a small business owner and then suddenly, I cared very much.
January is a dead month for retailers and Valentine's Day is usually the first day of a new year that stores see as a spike in sales.  Mercy House Global is a non-profit and I don't own it, but I am the founder and its forced me to think like a small business owner. Today, I thought of my co-founders–The women around the globe who make and create fair trade items for us to sell on their behalf.
Honestly, we had a terrible week of sales. It was a little depressing. Remind me next year that things usually look up by Mother's Day. I am continually overwhelmed at the monumental task of enlightening our Hallmark-holiday world of the beauty and value that comes from shopping fair trade. It's hard. Good thing I love a challenge.
Last week, I sat in a room with my husband for several days at Mercy House Global with board members, who are some of the smartest people I know and we attempted to tackle some of the most difficult problems in the world.
We dug into spreadsheets and budgets, looked at our non-profit challenges from every angle, pitched some brave and bold new ideas and contemplated how to do what we do better so that it would far outlast us. Then, they did a soul check and asked how Terrell and I were really doing. And if we really wanted to keep doing this  . . . (you'll have to read to the bottom of this post to find out that answer).
So, you know, it was a light week.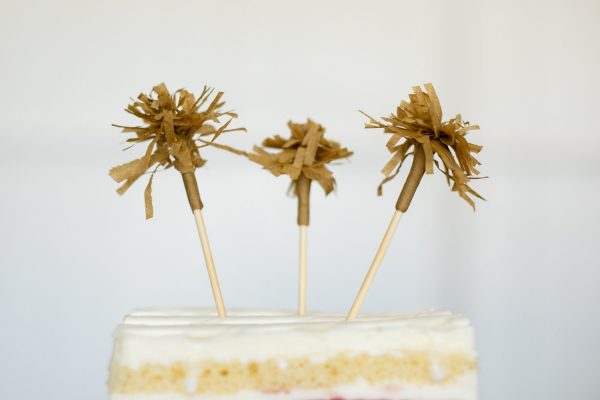 (Actually, my tension headache was so bad by Friday night, my sister took me to the mall and I paid a nice and very talented man to karate chop my neck–in public, with shoppers passing by. And I still don't regret spending that $38)
After a very up-close and in-depth look at Mercy House Global and Fair Trade Friday, and the maternity homes in Kenya they fund, and all the fair trade product we sell, the one conclusion we couldn't deny is this fact:  Charity doesn't end poverty. With Jesus' help— Jobs do.
Mary. Delphine. Esther. Lillian. Faith. Judy. Ruqia. Monica. Agnes. Bessina. Miriam. Sancha. Ask these ladies, who live from Kenya to Houston, how dignified work has moved them out of extreme poverty.
God isn't using charity to solve their problems, He is using jobs and jobs are allowing these women to solve their own problems. We call this dignity.
And so on Valentine's Day, I poured over a report on why 66 people canceled their membership with one of our Fair Trade Friday clubs in the last month. I won't lie–I hate these reports–yes, they are helpful and necessary, but they are also discouraging. They reveal the work we still need to do in educating shoppers so they understand the power of their purchases and memberships.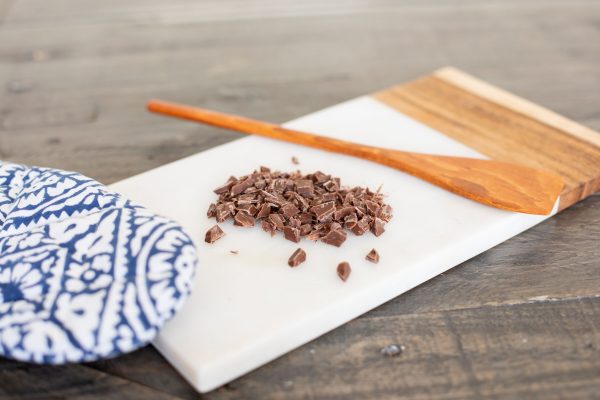 So, please, if you're still hanging on, here are 5 reasons jobs end poverty, when charity cannot:
 Fair Trade Friday provides long term work (average is six month per order and for some it's two years worth of work) for thousands of women in more than 70 small artisan groups in more than 30 countries. Haiti is literally in crisis mode right now and we have huge orders in process with half a dozen artisan groups there. When you shop at Mercy House, you are literally linking arms with the world.
Fair Trade shows you the real people behind every purchase we make.
Sometimes people say "Oh, I don't need more stuff." Ok, if you don't need a new pair of earrings or a new oven mitt this month, you know someone who does–a teacher, a sick friend, a discouraged neighbor, a family member, a stranger–does. And a fair trade gift blesses the receiver, the giver and the maker. Or buy consumable fair trade items–soap, coffee, bath products.
Fair Trade is not an extra in your life. How can it be when it is life to those who don't have enough? It's putting food on the table for marginalized women and there's nothing extra about that.
We want people to join Fair Trade Friday because it's fun, it's easy, it makes great gifts, but mostly, because they believe it works because women work.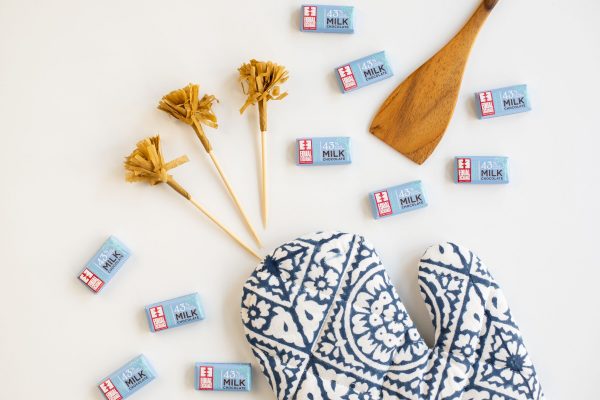 I finally answered the board members leaning around the table–waiting for our answer on how Terrell and I were really doing–I told them that it had been a hard year and then I proceeded to make the room very uncomfortable with my tears. But I told them my emotion wasn't a symptom of burnout; it was a result of passion.
Because I believe that charity doesn't end poverty. Jobs do.
Today, we are celebrating another brilliant collaboration of hope with our February Fair Trade Friday box that provided six artisan groups with months and months of work. If you join by Feb. 22, 6pm CST you will receive this amazing box that contains items we buy and use every day, but usually never consider who is behind them: a hand-carved spatula from the jungles of Guatemala, a handmade, block-printed oven mitt created exclusively in India for our club members, fair trade chocolate and darling cake/cupcake toppers (my refugee friend, Sancha, made nearly 7000 of these!)