This photo hangs on the wall in my bathroom and every morning it reminds me how quickly time is passing. Wasn't it just yesterday my tiny children were standing at the edge of their grandmother's pool in matching outfits with gapped-tooth grins, while I was trying to snap a picture and make sure they didn't also drown?
A few months later, I would travel to Kenya for the first time and that trip would change everything–the way we understood the world's difficult normal compared to our easier one; the way we shopped, spent, saved and gave our money, the way we lived and shared our lives. It was the trip that revealed our entitlement and need for gratitude.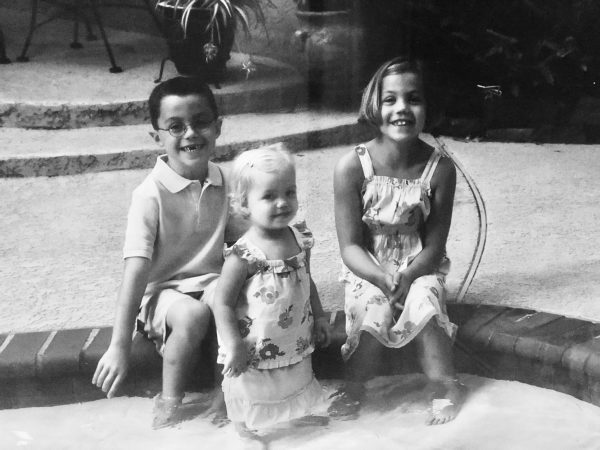 I took that picture 9 years ago.
It was the year we started Mercy House Global, the year we opted to give our kids a Mercy House childhood instead of one with the demands of the American Dream; it was the year we decided to live a missional life.
If I'm honest, I would tell you that I have worried off and on since that year if our decision to change our life robbed our kids of the one we were living. There's no denying that our choice impacted their childhood. It demanded sacrifices we couldn't have foreseen, uncomfortable social situations we couldn't have predicted, some lonely seasons we wanted to avoid, but the outcome led us to a unique life we couldn't have imagined.
They have experienced the world in a way I didn't as a child. In some ways, it grew them up quickly and in other ways, the global perspective is helping our kids avoid so many trappings in our culture.
In my hard parenting moments, the enemy tempts me to regret our messy, missional life.  There are things I wish my kids hadn't seen. There are memories I wish they didn't carry. There are wounds I wish they didn't hold.
It hasn't been easy, but it has been meaningful. When we expose our kids to lack of opportunity in the third world and poverty in our own city, it has made us more grateful. When we have shown them the pain and the suffering in others, it has created empathy in us. When we share what we have been given, we can call ourselves blessed, instead of selfish. When we invited an international student to live in our home this year, we have learned how to be generous and hospitable.
It's not perfect, but I can tell you this: living a missional life directs our kids towards their mission.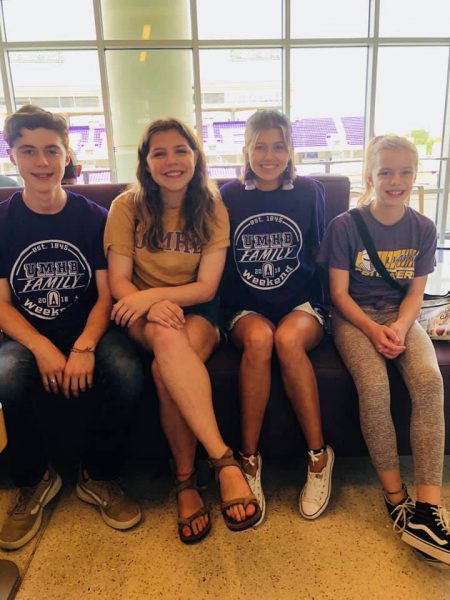 When my nineteen-year-old daughter calls home from college, I stop everything. I interrupt meetings I'm sitting in; I pause conversations; I seize the moment because they are fleeting and because the next time she will have time to talk will probably be past my bedtime.
We have had some meaningful, heartfelt and mature conversations. Her first semester she served in a missions group on her First Year Council and she was just elected to a campus missions committee for next year. She sends me listings for internships in the Philippines and summers in Thailand and semesters abroad. She volunteers every week with some disadvantaged kids in an after school program. As an art major, when people ask what her dream job is, she doesn't hesitate to talk about marginalized women in poverty and using her skills to help create dignified jobs.
She has filled her life with international students from India and China. She identifies with their loneliness and new life in a strange place and doesn't give a second thought to these global friendships. Recently, she has identified a need for a mentorship program between international students and American ones and is working with some college leaders to fill this void.
While we chatted about all these things the other day, I realized these conversations reflect her childhood. I literally had to wipe away tears as I thought about how obedience and a missional life hasn't robbed her or her siblings as I had feared it would, instead, God is using it to prepare our children for their future and their own mission.
It's a reminder that God redeems everything in this parenting journey. It's easy to get caught up in trying to give our kids all the right tools, proper education, preparing them for the future with all the advantages we can provide. All of that is great, but if we don't show them what obedience to God looks like and if we don't step into messy, missional moments, they might not either.
One of the best ways to raise kids to live out their purpose and mission, is by living out ours. When we give them something to follow, they will. Don't be afraid to say yes to God, to expose your kids to hard things, to introduce them to perspective, to lead your family outside your comfort zone.
It might be the very thing that directs them in the future.