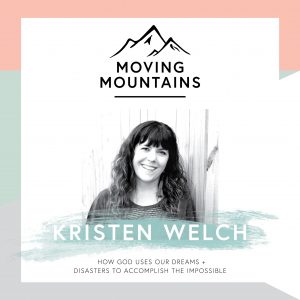 [Scroll down to Listen to Podcast Episode #10]
10 years ago this month, I filled out non-profit paperwork to start Mercy House Global. I remember that day so well. I had no idea what I was doing and thankfully, we found some business online and paid $500 for them to help us. We knew we might end up in the very large percentage of non-profits that don't last. But mostly, we didn't know then all we didn't know. But saying yes to starting Mercy House, filling and filing that paperwork was a simple act of obedience that would change everything for our family.
As my husband and I drove back home, I thought about my first solo flight to Kenya. I had no idea how that trip would change everything. Everything. It would reveal my entitlement and my lack of gratitude. It would wake me from the American Dream. It would be the catalyst for us to start Mercy House.
That overseas trip led to many more with my family. It opened our eyes to the suffering and the beauty of the global poor. The world's normal impacted our own. We hung maps in our home and fell in love with diverse food. We read about other countries and began to understand people who are different than us. We supported the persecuted church and started working with refugees in our city.
Recently, I was feeling a bit discouraged when I heard a church stopped their monthly support and a business too. Summer is slow in retail and in donations and for every sale, every donation, every membership that comes in, we combat the ones that stop. We appreciate every dollar for however long it's given, but the reality is, it takes a lot of money to change the world.
Last week, my 17 year old son asked me what I regretted most over the past 10 years. I really thought about his question. The striving. The worry, the way I ran this race like it was a sprint only to learn it's a marathon.
I'm learning that what we do in obedience IS the provision when God says rest. We work hard on days 1-6 but on the 7th day we quit.
"If you don't take a Sabbath, something is wrong. You're doing too much, you're being too much in charge. You've got to quit, one day a week, and just watch what God is doing when you're not doing anything." Eugene Peterson
So, instead of rushing to fix it and panic to find more donors and members and believers in this mission, I'm not. I'm not going to send out pathetic pleas or beg for more.
Because I'm hoping to spend the next 10 years believing God more for what we need. Oh, I plan to work, but as Priscilla Shier says "Overwork is unbelief."
And I want to believe for another 10 years.
I find her statement truly profound and I identify with it.
How many times have I worked myself silly or into a tizzy because I wasn't seeing the results that I thought would keep us going or carry us through. I'm going to be quiet and trust God because He has revealed to me in these moments when I'm tempted to overwork that I'm really walking in unbelief.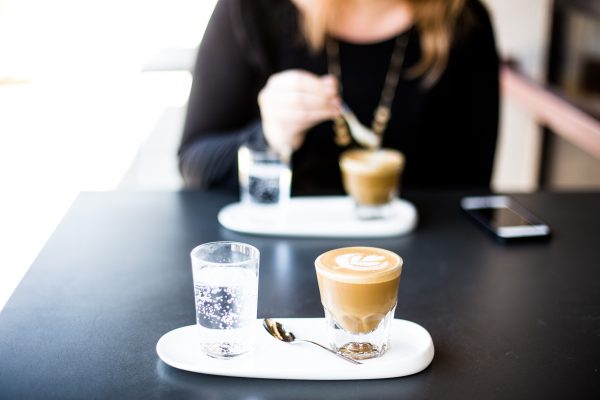 "It is time for us to breathe and build margin into our lives for God. Sabbath was intended as a gift, and it is still a gift to us today. If you are weary, worn out, and exhausted the concept of Sabbath will change your life," Priscilla Shirer.
I'm finishing up Priscilla's summer Bible study called Breathe that I've been doing with a friend. I've learned so much about God's design for Sabbath. Did you know that the first time Sabbath is mentioned is when the children of Israel, who were coming out of slavery, were wandering in the desert. It was the first time in their lives that were told NOT to work and they had a hard time with it.
In Ex. 16:23 The Israelites gathered manna 6 days a week and twice as much on the 6th day, and when they obeyed God's exact instructions, it was the perfect provision for their day of rest. My friend Shauna pointed out this truth to me that has literally changed the entire way I think about rest and taking a Sabbath. What we do in obedience IS the provision when God tells us to rest.
As you invest your life 6 days a week, it's your very obedience to God that is the exact provision for the work He is doing through you even as you enjoy Sabbath rest on the 7th day.
But why do we have to struggle? Romans 5:1-5, "Therefore, since we have been justified through faith, we have peace with God through our Lord Jesus Christ, through whom we have gained access by faith into this grace in which we now stand. And we boast in the hope of the glory of God.  Not only so, but we also glory in our sufferings, because we know that suffering produces perseverance; perseverance, character; and character, hope. And hope does not put us to shame, because God's love has been poured out into our hearts through the Holy Spirit, who has been given to us."
I've learned some important lessons in the past ten years. One of the most important has been centered around striving. I've said it before, but I tend to be a workaholic. Even before writing books or starting Mercy House Global, I always had a side job, hustled home businesses and created work for myself. I enjoy work. But the downside is that I'm constantly thinking, planning, striving. During our first sabbatical I vowed it wouldn't be the last. I saw how long it took me to turn off the consuming thoughts. I started being more intentional about practicing Sabbath. It's not always on a Sunday and it's usually not spiritual, but practicing rest is a priority now.
A couple of weeks ago, songwriter Ross King, spoke at my church and talked about struggles and grief. He unpacked Psalm 23, which has been a comfort to probably all of us during times of trials, in a way I've never heard of before.
The Lord is my shepherd, I lack nothing.
2     He makes me lie down in green pastures,
he leads me beside quiet waters,
3     he refreshes my soul.
He guides me along the right paths
for his name's sake.
4 Even though I walk
through the darkest valley,[a]
I will fear no evil,
for you are with me;
your rod and your staff,
they comfort me.
5 You prepare a table before me
in the presence of my enemies.
You anoint my head with oil;
my cup overflows.
6 Surely your goodness and love will follow me
all the days of my life,
and I will dwell in the house of the Lord forever
He spoke of how the Shepherd MAKES us lie down in green pastures. He challenged us to look closely at the way this verse was phrased, why would God make us lie down? No one has had to make me lay down since I was a whiney toddler, I willingly do so. He said in every translation, it is the same "he makes us lie down."
But He makes us lie down because maybe we won't. Or don't. Think about our culture of busyness—we thrive on activity, on doing, fixing, going all the time. Just like we make our stubborn children rest, God does so with us.
During challenging times we typically turn to God for help. He uses the same staff that likely forced us to lay down to comfort us.
God stopped.

He rested.

And He prescribes the same for you and me. –Priscilla Shirer
Sometimes we just need to get back to the basics. The sermon reminded me of Christmas break in 2014. My kids had just gotten Christmas gifts and a few days later they were bored and whiny. We found a place to serve and get some much-needed perspective. I wrote these words:
Giving to others is s-l-o-w-l-y changing my family. We can't always feel it when we grow, until we turn around and see how far we've come.
Before the Bible story, Pastor Scott told the kids he had new backpacks for those who could recite all of Psalm 23. Hands shot up in the crowd and one by one we listened to precious children recite the life-changing verses.
I  blinked back tears listening to these disadvantaged quote verse after verse and I whispered prayers over them. God, provide what they need, be with them when they walk thru the valley of the shadow of death. Comfort them. Help them to know that goodness and mercy will follow them all the days of their life.
My son leaned over and said, "Mom, I don't even know Psalm 23."
I know. We are going to fix that.
My kids are advantaged and yet they need the truth of the words these children quoted over and over.
They need to be reminded the Lord is their shepherd and they have everything they need.
We spend the next few months studying and memorizing this passage. I'm including a little family activity plan that our family did back in 2014 in the show notes.
I love the God's word is alive and answers every question in our lives. Are you tired? Overworked or overworking? Are you trying to fix problems when you should be taking Sabbath?
Take some time to reflect on Psalm 23 because maybe the trial your facing is really God's mercy—He's making us lie down because we won't?
Psalm 23 Family Project:
Week 1: Verse 1
1 The Lord is my shepherd;
I have everything I need.
Write down needs that have been met in your family
Week 2: Verse 2
2 He lets me rest in fields of green grass
and leads me to quiet pools of fresh water.
Take a day of rest with your family-unplug, go on a long walk, play worship music in your house.
Week 3: Verse 3
3 He gives me new strength.
He guides me in the right paths,
as he has promised.
Talk about your family's journey- When has God guided your family?
Week 4: Verse 4
4 Even if I go through the deepest darkness,
I will not be afraid, Lord,
for you are with me.
Your shepherd's rod and staff protect me.
Comfort someone going through a dark time-with a card, a visit, a meal
Week 5: Verse 55
You prepare a banquet for me,
where all my enemies can see me;you welcome me as an honored guest and fill my cup to the brim.
Fix rice and beans for dinner for a week (or a month) and talk about the blessings on your table
Week 6: Verse 6
6 I know that your goodness and love will be with me all my life;
and your house will be my home as long as I live.
Find a way to serve others: feed a meal, collect coats and blankets, change your children's perspective
CLICK TO LISTEN 
Podcast: Play in new window | Download
Subscribe: Android | Email | Google Podcasts | RSS