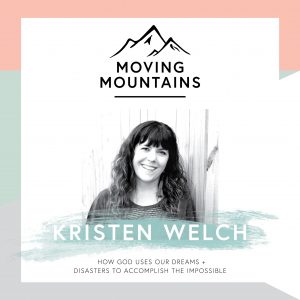 Ten years ago I knew nothing about how the world works. I was entitled and believed I deserved the American Dream. I lived in a comfortable bubble. I thought the bubble protected me and my family, but it only revealed my ignorance. I didn't understand the plight of untold millions— how poverty and displacement were more common than wealth. I didn't know how I was contributing to the problem.
In the last decade, I've received an education; a masters of trial and error, a graduate degree in observing and learning. This hands-on education has helped move mountains. Along with learning by doing and meeting the world's poor face-to-face, I have read and watched dozens of books and documentaries.
They have broadened my understanding and ultimately changed the way I see the world. In today's newest podcast, I want to share them with you.
I've divided a dozen documentaries into three main categories. You can find the transcript to this episode  below with links to the recommended resources:
Gaining a Global Perspective:
Living On One Dollar -Four young friends set out to live on just $1 a day for two months in rural Guatemala. Armed with only a video camera, they battle hunger, parasites, and extreme financial stress as they attempt to survive life on the edge. Free on Amazon Prime.
Why I like it: The college boys who both experience and produce this film offer an up close look at poverty in a family-friendly way. You're pulled into their experiment as they try to survive on the world's impossible income.
Fourth World –There's a hidden world out there that is getting ready to explode: the world of slums. A seething mass of humanity inhabits it; over a billion people. This powerful documentary takes us across three continents to this new global niche. It's the largest development in society that mankind has ever known and the consequences -if this mass of deprived humanity is ignored-r rrr could be grave. Free on Amazon Prime
Why I like it: This is an incredibly eye-opening documentary that is at times shocking. Three countries are featured: Kenya, Guatemala and The Philippines. The segment on Kenya is fascinating and extremely accurate. It features Kibera, the world's largest slum, where twelve of our pregnant teen moms call home.
Warning: The second segment on Guatemala features a disturbing first-hand story from a young woman sold into sex trafficking.
The End of Poverty– Global poverty did not just happen. It began with military conquest, slavery and colonization that resulted in the seizure of land, minerals and forced labor. Today, the problem persists because of unfair debt, trade and tax policies. In other words, wealthy countries taking advantage of poor, developing countries.
Why I like it: This is a very informative history of poverty. It's heavy on facts. I tend to drawn into stories, but I also think educating ourselves is critically important.
This Is My Normal-"What is poverty?" and "What is normal for the world's poor?" These questions are investigated through the stories and imagery of the slums of Nairobi, Kenya. In particular, this film focuses on the people of the Mathare Valley- a section of the Mathere slums, often referred to as the "Forgotten Valley."
Why I like it: Mathare Valley is where I met Maureen ten years ago and that meeting led to us partnering to start Mercy House Global and Rehema House (maternity centers in Kenya). Ten of the pregnant teen moms have come from this slum.
Poverty, Inc. (From Toms Shoes to international adoptions, from solar panels to U.S. agricultural subsidies, Poverty, Inc. unearths an uncomfortable side of charity we can no longer ignore.) Free on Prime Video
*Bonus: Time for School- This documentary introduces viewers to five children from five different countries, struggling to get what all Americans take for granted: a basic education.
Why I like it: It follows the five kids for 12 years and shows their struggles to go to school. I thought this documentary was heartbreaking.
Warning: In the first segment on the student from Benin, there is a brief image of an indigenous woman not wearing clothes.
How We Consume:
The True Cost– This is a story about the clothes we wear, the people who make them, and the impact the industry has on our world. The price of clothing has been decreasing for decades, while the human and environmental costs have grown dramatically. The True Cost is a groundbreaking documentary that pulls back the curtain on the untold story and asks us to consider who really pays the price for our clothing? Free on Amazon Prime
Why I like it:
Sweatshop Deadly Fashion (English Subtitled) Frida, Anniken and Ludwig live, breath and dream fashion. They spend hundreds of euros every month on clothes and make a living promoting the latest catwalk trends. They have never given much thought to the people who make their clothes. 
Why I like it: I thought this was a very powerful film that reveals our ignorance when it comes to clothes. I ached for these three kids as I watched them learn the story unfolding behind the scenes. By the end, I was crying along with them and reaffirming my commitment to shop ethically.  
Dying for Fashion-An expose of high-street fashion labels' in inhumane working conditions. Following the collapse of the Rana Plaza factory building in 2013, a team of lawyers are working to expose the continuing hypocrisy of major high street brands and see that they're held liable for the violations against international standards.
Why I like it: The shock of the Rana Plaza collapse that killed over a 1000 seamstresses woke up the world to the horrors of sweatshops. This film is more on the business side of the problem, but it was sobering to see just how few changes have been made by the 200 companies who vowed to do better.
Plight of 70 million Refugees:
Jesus in Athens-Since 2015, well over a million migrants have entered Europe, most of them through Greece. On their journey, unexpected religious conversions and revival have broken out, especially among Muslims fleeing their war-torn countries. Jesus in Athens is the powerful story of God's unexpected and unmistakable work to gather people and nations to Himself, in crisis. Amazon. Cost $9.99
Why I like it: I think every Christian should watch this new documentary. Revival is happening and it's incredible to witness history. The most powerful moment for me was when an Afghan man described the vision he received of Jesus and when he learned from Christians this was part of the "Good News" he asked why the Global North hadn't come to his country to share it. Before his question was answered, he said, I think I know why. Afghanistan would have never allowed you to enter, maybe this is why God has taken all of us out of our country—into your countries—so that we can hear this Good News. I personally believe this is the very reason we should joyfully welcome refugees into America.
Salam Neighbor– Two American filmmakers travel to the edge of war to live with 85,000 Syrian refugees in the Za'atari Camp. Experience the heartbreak and hope on the frontlines of the refugee crisis. Free on Amazon Prime
Why I like it: Two of the four college guys who filmed Living on One Dollar (recommended above) move into a Syrian refugee camp to witness refugee tent life.
God Grew Tired of Us explores the indomitable spirit of three "Lost Boys" from Sudan who are forced to leave their homeland due to a tumultuous civil war. The documentary chronicles their triumph over seemingly insurmountable adversities and a relocation to America.
Why I like it: I've shared one of my favorite all-time books (Running for my Life by Lopez Lamong) multiple times and how it ignited a passion in me for refugees. This film reminded me of his story.
Warning: Some of the images of children fleeing and starving are disturbing.
Fair Trade Coffee:
Dukale's Dream-Hugh Jackman flies to Ethiopia with World Vision's successful initiative to raise people out of poverty. He spends a day with a coffee grower named Dukale who has big dreams.
Why I like it: Besides Hugh Jackman? This family-friendly film begins with a famous actor asking why he was born in affluence with opportunities and answers his question by saying, it was so he can share what he's been given. Plus, this fair trade coffee is delicious.
Click the play button below to listen to this in podcast form.
Podcast: Play in new window | Download
Subscribe: Android | Email | Google Podcasts | RSS