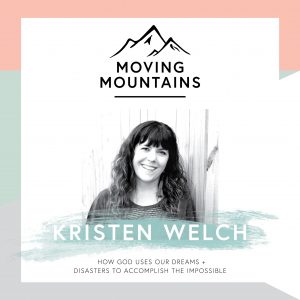 We walked down a red dirt road, dodging a thin, hungry-looking dog and a wayward goat eating from a pile of rotten food. We stepped over trash in our path as we passed row after row of small shacks. A couple of little kids dressed in rags played in the dirt with makeshift toys of rocks and sticks, as we walked by. We were surrounded by poverty so thick it overwhelmed every sense. I could hear hungry babies wailing in the distance and no matter which way the wind blew I rcouldn't escape the smell of raw sewage. Within minutes, I felt weighed down by the oppression that accompanies slum life.
It was 8 years ago and I was in Kenya with my family working at our non-profit, Mercy House, and we had taken the day off to visit Ephantus' home, one of the children we sponsor through Compassion International. I had met Ephantus at his Compassion project more than a year before on a blogging trip, where we spent the day playing soccer and digging thru the colorful backpack my kids had helped me pack with bubbles, coloring books and photos of our family. But this was my first visit to his home and my family's first time to meet him. It was also their first visit to a slum. As we followed my friend Susan, the Compassion employee who led my trip the year before, down the dirty path, I had positioned my children between us, with my husband Terrell and my mom trailing. I wanted them to feel safe as I whispered words of reassurance and encouragement as they absorbed extreme poverty for the first time.
We walked thru a gate and ducked under worn, faded clothes hanging from a clothesline and I immediately recognized the colorful backpack drying on the clothesline and felt a wave of emotion. I pointed it out to my family excitedly and they seemed to grasp the significance of Ephantus' precious possession drying in the sun. As we neared his home with paper-thin walls and a corrugated tin roof, Ephantus stepped out with his mother, Mary.
He was excited to see us; his toothless grin smile made me temporarily forget the intense atmosphere. I hugged him. Within minutes he was holding hands with my kids and Terrell had him laughing. After a few minutes, my little girl tugged at my arm and whispered in my ear, "It feels like he's our brother." I whispered back, "He is." There isn't another place in the world I want to be right now.
Mary invited us into her small tidy home and we crowded into the room where a bed sheet separated the one family bed from the living area which consisted of a couple of chairs. Terrell with arms outstretched could reach from one side to the other of the small home. Mary welcomed us in careful English and Susan asked her to pray. As the Swahili prayer washed over me, I bit my lip and tried not to cry. Before she said Amen, I felt an animal under my legs and I gasped and then jumped up. We all laughed when a scraggly thin cat appeared. My 4 year old was thrilled with a furry friend and I prayed God would protect her from ringworm.
Mary began thanking us for sponsoring her son. She told us how well he was doing in school and how much he was learning at the project each week. She pointed out his newer shoes and her bright smile lit up the dim room.  And as if visiting his home and seeing what our small donation did each month wasn't enough his mother took me by the hand and half-dragged me excitedly to the edge of the road. My three children and husband followed, dodging trash and debris with every step.
I had no idea where she was taking us, but something deep within me knew this moment in my life was important.
She stopped and pointed to a broken-down shack on the other side of the road, separated by a green toxic-looking stream. I looked at her, confused.  "You did this," she said in her few English words. As I looked closer, I saw bananas, limes, tomatoes and carrot bunches tied in small plastic bags. The shelves were lined with leather sandals, colorful handbags, paper jewelry and bars of soap.
She jumped over the murky water and urged us to step onto the fragile-looking bridge tied together with ropes and wood. I carefully crossed with Terrell and the kids behind me. Just as I made it to the other side, I heard a cracking and turned to see my 9 year old son's foot, thru a hole in the bridge, in sewage. I swallowed hard and closed my eyes. My mom immediately helped him and pulled wipes from her bag.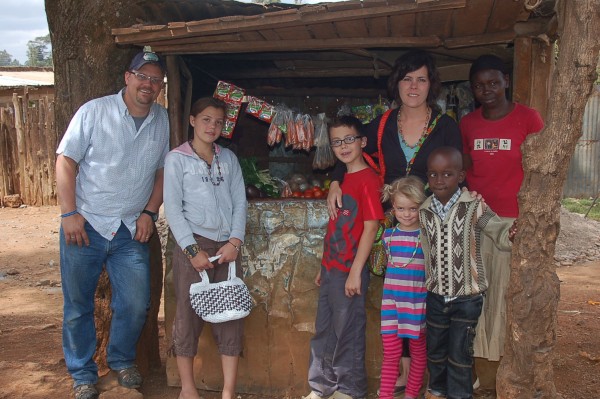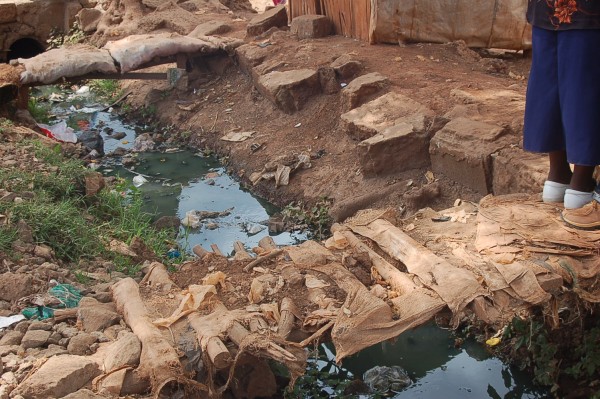 I walked up to the shelves and touched a handmade bag crocheted from plastic and looked at Mary, "Did you make this?" She nodded proudly. It suddenly hit me. This is her store, her business.
"Is this what I think it is?" I asked Susan.
"Yes. Mary used the family gift you sent the year before to start a small business. It supports her family, helps send her children to school, and keeps them fed."
Mary had been watching me while I talked to Susan. When she saw in my eyes that I knew what this was, she grabbed me by the shoulders, and said firmly, "You changed my life." A tear trailed down her dusty cheek.
I held onto her and a sob escaped me. The small gift from our family had helped her family in such a big way. I pulled back and looked into her eyes, my heart hammered in my chest, "No, Mary, you have changed our lives."
I wrote those words years ago in my memoir Rhinestone Jesus, not knowing they would direct the future of Mercy House Global and become my life's mission—to provide dignified jobs for women in poverty.
Mercy House Global with the help of  Fair Trade Friday, and all the fair trade product we sell, has led me to one conclusion the past decade: charity doesn't end poverty. With Jesus' help— Jobs do.
And this truth has taught me that sometimes the best gift we give is the best gift we receive….
Click below to listen to this newest podcast episode.
Podcast: Play in new window | Download
Subscribe: Android | Email | Google Podcasts | RSS