My husband and I worked at a church the first 10 years we were married. They were good years.
But they were hard.
And it wasn't the sinners that made our work and life challenging.
It was the saints.
We lived in a glass house. It's sort of a given in a job where the people you serve also pay your salary. Not only could people see in, they would sometimes question how we spent our money and lived our lives: You can afford to drive that car? Oh, your child takes ballet. Must be nice. What do you do all day long? I wish I could do whatever I wanted with my time, but I have a real job.
If you throw a rock at a glass house, it will shatter and it could leave the occupants wounded. I promised I'd never live in one again.
We didn't plan to start a non-profit. If you've been reading here long, you know the story. For the first 4 years of Mercy House, we worked nearly round the clock building something from nothing. We spent hours nearly every evening and every weekend (after our day jobs) working so we could help poor mothers in another country. In that time, we've raised more than a million dollars to do just that and many of you have been a part of it. We didn't take a dime for ourselves as we led a volunteer movement to empower women.
Back in 2010 on that first life-changing, eye-opening trip to Africa, I never thought my husband would end up quitting his corporate America job to become the CEO of the small organization we would start as a result of that trip.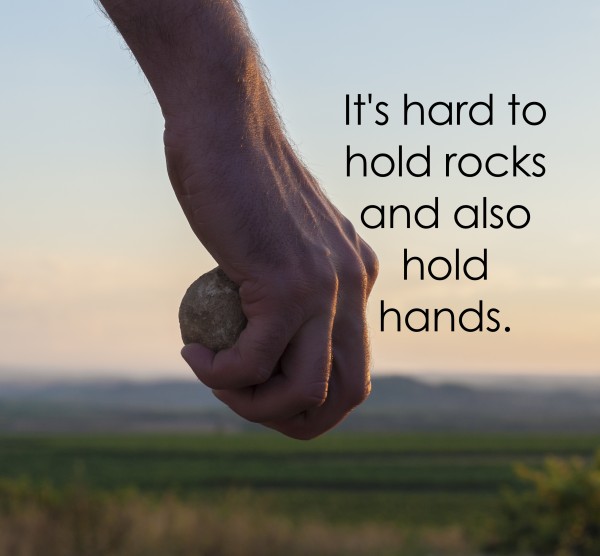 But he did. Two months ago. It was another huge leap for us, a financial risk, an act of obedience and a pay cut. And the first month in, I realized we were back in a glass house with emails from people wondering about his salary. It's funny since no one questioned us not being paid all those years as volunteers.
And my inbox has had a recent onslaught of complaints about me putting ads on my blog and using affiliate links for eBooks I've written. Really, because this is my job? Hosting my blog costs hundreds of dollars a month and it makes me wonder if the same people are offended by commercials in-between their favorite TV shows. Words are free, but not cheap.
I'm not opposed to disclosure and authenticity, if you ask, I will probably tell you what my husband makes (or you can check out Mercy House's public 990 in a few months). And I won't take down blog ads because they help our family to do what we do. I've been authentic and transparent for years in this space to invite readers into the glass house in hopes they would see really regular people. I don't expect everyone to agree with everything I say. And most days, I really don't care about the negativity. It's just part of it.
But maybe we should ask ourselves if we should be asking? Should we criticize our pastor for the car he drives, the expensive shoes his wife wears, the way his kids behave? Is this our right as believers? Should we criticize each other because we don't agree with everything said or done?
I've lived in both kinds of houses and I've tossed my fair share of rocks. But I've learned that if I trust the people I support, even though I may have a right to ask, that doesn't always mean I should. And if we sincerely question or disagree with the way someone lives or spends money or whatever, than maybe we should pray for them. And if we still don't like it, maybe we should stop attending the church, supporting the cause, or reading the blog.
The thing about glass houses is we don't always see the full picture. We don't always know the personal sacrifices, the hardships, the long nights, the unspoken spiritual warfare.
Recently, Peter Greer, founder of HOPE International and respected author and leader, put a picture on Facebook of his kids holding hands as a form of discipline for sibling arguing. It went viral and not because everyone thought it was darling. There was a lot of personal attacking. Why? Because people put people on pedestals.  Several years ago, a blog reader and Mercy House donor, stopped reading and supporting because I wrote a post and admitted struggles. She emailed me with some very harsh words and said, "I just can't support someone as human as you." Just because the Internet makes us feel anonymous, it doesn't make it right.
The next time we feel tempted to judge someone who does something differently than we do, let's remember they are just people. Whether they are Christian leaders, pastors, small non-profit leaders or neighbors down the street, they all have marriage problems, parenting issues, financial crisis and weaknesses, too.
There's only One worthy of being glorified. Everyone else is just like us.
Glass houses aren't all bad. They helps us remember we aren't alone and gives us courage to do something good together. It's a place where I can show you my weakness and learn from your strength and vice versa. Glass houses allow for vulnerable community and authentic relationships.
It's hard to hold rocks and also hold hands.