More than eight years ago we sponsored our first child through Compassion International.
We picked Bereket, a 5 year old boy in Ethiopia.
We chose him because we had a new niece from the country and because our son wanted a brother.
It was a big decision for our little family. And it turned out to be the best one.
We spent most of our time inwardly-focused, trying to create a great childhood for our kids, a happy home and we chased the American Dream like it was our job.  So, sponsoring Bereket, sending money every month for his care and school fees, cracked open the door to compassion for others that would soon overwhelm us.
In so many ways, this was our first yes.
It led to my blogging trip in 2010 with Compassion that led to sponsoring more kids that led to meeting Maureen which led to starting Mercy House.
Yesterday, my daughter and I walked the jagged, dirty path that led to Bereket's mud-walled home. He's nearly 13 now, just like my son. I knew when we made our travel plans to visit some Fair Trade Friday partners is bordering Ethiopia, we would have to meet him.
His mother ran to meet us and threw her arms around my neck. Her family stood close by taking it in.
"I knew you would come some day. God told me," Two minutes in and I was already speechless.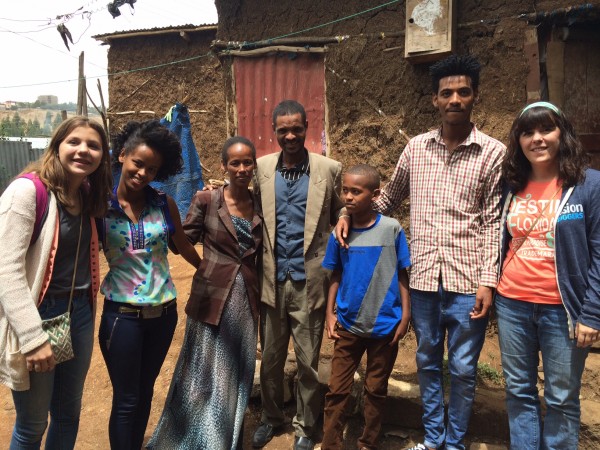 We sat in their tidy home and the proudly pulled out every letter and picture we've sent for the past 8 years. They showed us what they'd bought with the annual family gifts we sent. Bereket's mother never stopped smiling and his dad listened intently. As I looked at this beautiful family, I felt like I was home. Only God.
Bereket had many questions about my son while we enjoyed the traditional coffee ceremony. The boys have shared letters for years now. They are the same age, they both love math, football and want to be engineers when they grow up. We gave him a new soccer ball and Legos. Bereket's family has lived in their home for 15 years and the joy of knowing Jesus was palpable. I have never seen a more affection or tender looks passed between a mother and father and their children.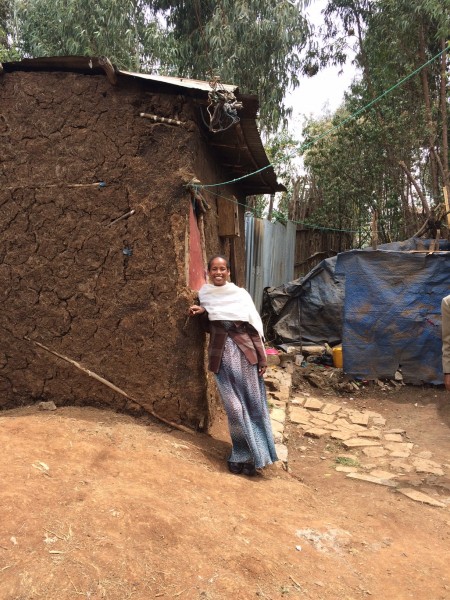 (Right after I took this photo of my sponsored child's mother, I realized I was standing in a mound of black ants. I jumped away and shook my shoes off. But about 3 minutes later, I could feel them under my jeans up and down my legs. I literally had ants in my pants.)
After our visit in their home, my daughter and I took them to their first restaurant. It was such a treat.
The family ordered traditional Ethiopian food (raw oxen and injera). Well, everyone except Bereket. He ordered this: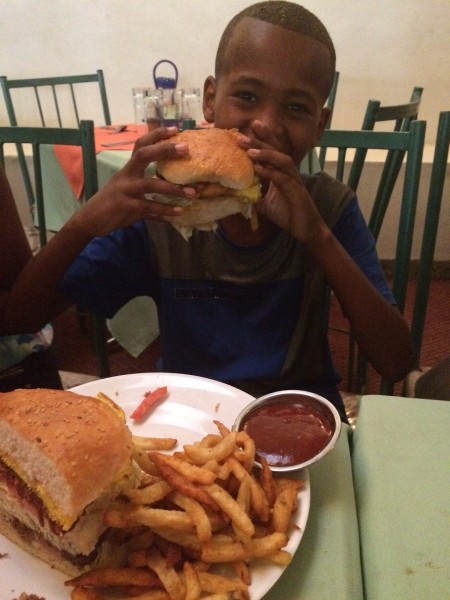 He really might be my son's brother.
They asked many questions about Mercy House and I showed them pictures of the beautiful girls we are trying to help. They promised to pray for us.
As we said our goodbye's, we took turns speaking from our hearts to each other. (Yes, I cried). They asked me to bring the rest of my family back to their home and they offered the most gracious thank you I've ever heard.
As we drove away, my 15 year old girl burst into tears.
We will hold this day in our hearts forever.
This first yes has led to countless others. Including meeting Kalkadon, our newest sponsored child through Caring for Korah (a Fair Trade Friday partner and a ministry very close to our hearts) this week. She pointed out the chairs and double bed, pillows and blankets filling her 8×8 home that our small family gift paid had purchased.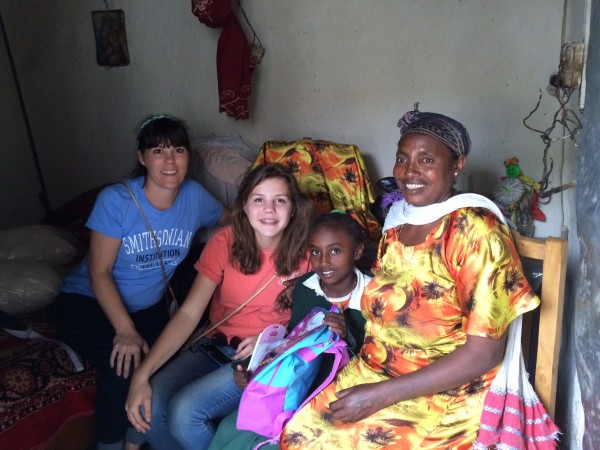 Sometimes we wonder if the sacrifice is needed. Or appreciated.
We question our decision and our ability.
We try to squeeze a little more money out of our budget to share with others.
And sometimes we wonder if our small yes even matters.
God told me it does.