There are people in the world so hungry that God cannot appear to them except in the form of bread. -Mahatma Gandhi
I have met women around the world who were too hungry to see God except in the form of bread.
From desperate street mothers in one of Kenya's deadliest slums to the young pregnant mothers we rescue who have been sexually traumatized—they all need daily bread. And that loaf in their belly gives them access to the Bread of Life.
How do we tell the hungry of the world, 'Give us our daily bread?'" My table has never lacked bread, and I have never known hunger. As adults we are all aware that there are millions of people in the world who don't have enough. Whether it's due to a lack of food, clean water, or money, they suffer because they don't have enough daily bread. If you're reading this, you likely don't fit into that category.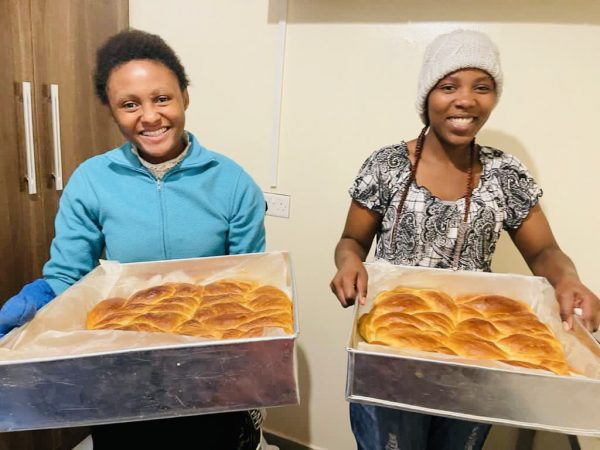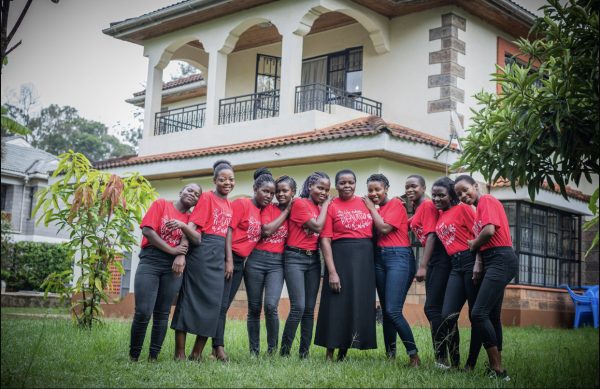 It's easy to get so absorbed in our own world that we completely miss the way the rest of the world lives. And I can say this because it's what I did for a very long time. But I dare you, I beg you to hear this truth: your normal isn't the world's normal, and the greatest deception is that you believe that it is.
Your full pantry isn't normal for the rest of the world. Your cold fridge with your favorite drinks and closets with clothes and multiple pairs of shoes—In other words, a small percentage of us has access to most of the world's resources while a large percentage of the world doesn't have enough for one day.
Communion is the act of breaking bread to remember that Jesus came for the broken. Ann Voskamp, in her book The Broken Way,  said, "What did Jesus do after He gave thanks? 'And he took bread, gave thanks and broke it, and gave it to them." He took it and gave thanks—eucharisteo. Then he broke it and gave. How many times had I said it: "Eucharisteo precedes the miracle"? Thanksgiving precedes the miracle—the miracle of knowing all is enough. And how many times had I read it: "[Jesus] took the seven loaves and the fish, and when he had given thanks, he broke them and gave them to the disciples, and they in turn to the people" (Matt. 16:36 NIV)? Eucharisteo—Jesus embracing and giving thanks for his not-enough—that preceded the miracle. . . The miracle happens in the breaking. Not-enough was given thanks for, and then the miracle happened: There was a breaking and a giving—into a kind of communion—into abundant filling within community. The miracle happens in the breaking."
2021 has been a year of brokenness for Mercy House Global. With the devastating fire in January that robbed us of resources to unprecedented need for rescues in Kenya due to Covid and continued lockdowns, this year's She is Priceless Global Giving Day feels more important than ever.
Last week the residents at Rehema House learned to bake bread. In their bread-baking lessons, they mixed and kneaded and waited for the bread to rise.  They kneaded and waited. They broke the bread. They taste the Bread of Life and we stand in the gap for the countless women begging God, "Give us this day, our daily bread. . . ."
DRAW A HOUSE ON THE BACK OF YOUR HAND today, MAY 11th, 2021, AND JOIN US IN PRAYING FOR THE GIRLS WAITING TO BE RESCUED! Please consider sharing your abundance to provide daily bread to those in need.