Driving around looking at Christmas lights is one of our favorite family traditions every December.
And we love the houses with Nativities the most!
Last year, we started a new tradition. Every time we saw a house with a Nativity in the yard, we put a note on their door. My kids loved sneaking up and blessing our neighbors with an anonymous thank you. Yours might too!
It's a great reminder to our kids to keep Jesus the reason for the season and it's really fun trying not to get caught.
Go, ahead, try it.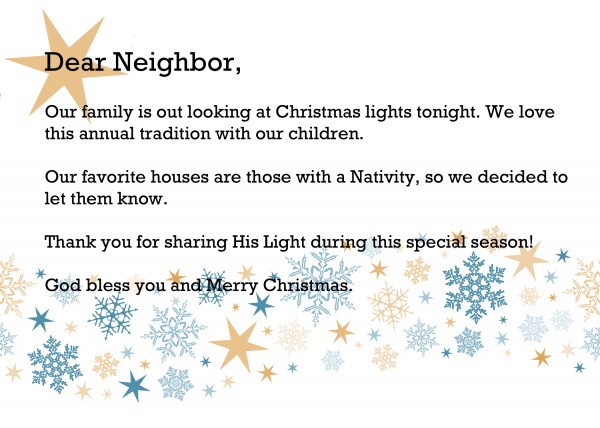 Click to print letters of your own and start a new Christmas tradition today.