We stood at the mirror and I brushed her blonde hair into a ponytail. She still lets me fix her hair most mornings. I told her to grab a headband from the cabinet. It's her signature school hairdo since she's been growing her bangs out.
I tucked her hair beneath the new blue corded band and tied it under her ponytail. "Do you know who made your headband?" I asked.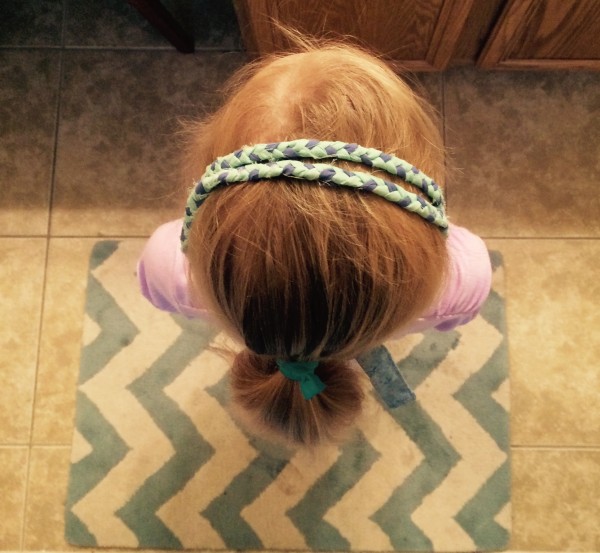 "Who, mom?" Our eyes met in the mirror. It was one of those obvious questions we don't always ask.
And so I told her about the woman in Haiti who became an amputee in the earthquake that devastated the country 5 years ago. "There's an organization who helps women with prosthetics and they teach them how to sew," I told her.
My answer opened up a meaningful conversation with my 8 year old. For the next 10 minutes, I answered questions about earthquakes and amputations, prosthetics and mostly, hope.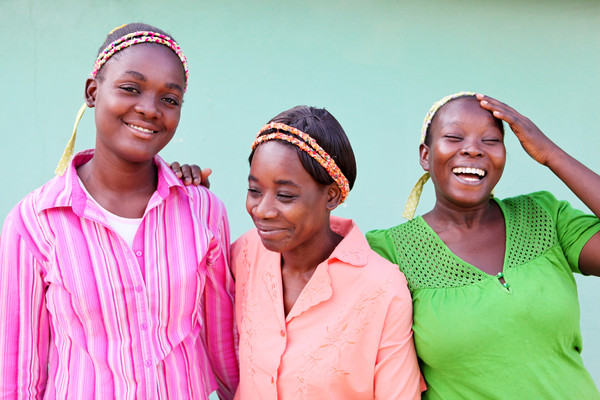 I walked over to the drawer that holds our headbands and held up a bright turquoise one made by my refugee friends from Burma and Nepal. I smiled remembering the day we prayed we'd have enough yarn. I looked a little closer at the kitenge headband from Rwanda, thinking about the girls at No.41 who are given sewing jobs instead of the street once they age out of the orphanage they grew up in. I ended up choosing my chevron print hairband for my hair. It was made by women in India, women who are no longer subject to the horrors of trafficking. Every one of these Fair Trade Friday partners do much more than make cute things that provide jobs for poor women–they do it in the name of Jesus.
When we buy fair trade, we do so much more than add another headband to our accessory pile or another beautiful paper bead necklace to our jewelry box. We offer more than a fair wage to a woman in an oppressed country. We get the opportunity to tell a story that is begging to be told.
When need to know the little bags that hold our fair trade items each month means food on the table for families in Kenya, Costa Rica and Zambia. And that's why we include them- not just for reusable packaging, but for life.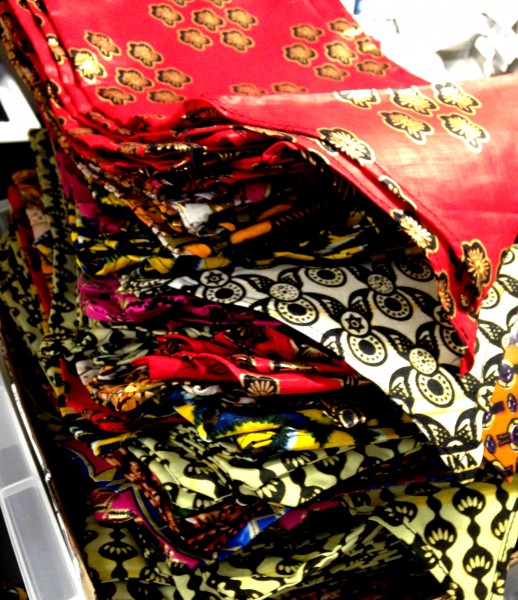 We all know we can't always buy fair trade. And even when we want to, it's sometimes a challenging, time-consuming option. But sometimes we can.  When we give a gift that empowers a woman, we are giving much more than something nice. We are giving something deeply important and receiving something even more.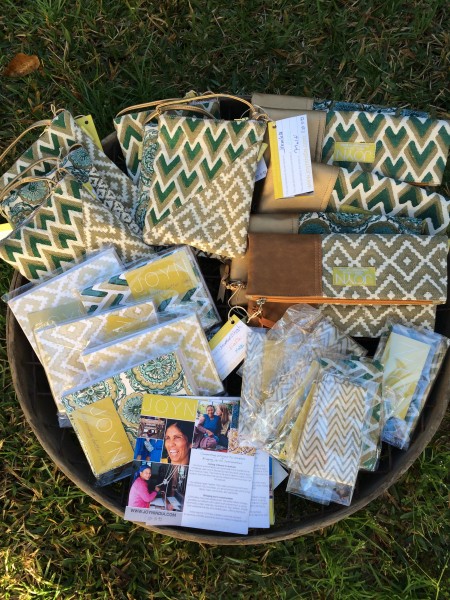 The other day Terrell and I looked at a small warehouse space down the street from us that we thought might be the answer to the Fair Trade Friday product that has taken over home and life. We have nearly 700 in our monthly club now and at just .33 cents a square foot, we had to consider this unexpected God-nod. When we told the property owner what we would do with the space, he asked, "What does fair trade mean?"
It means a child wasn't chained to a chair to sew your clothes.
It means a woman can feed her family.
It means an amputee can work again.
It means hope for the hopeless.
Because it's about the story behind the new blue headband.
The one our kids need to hear.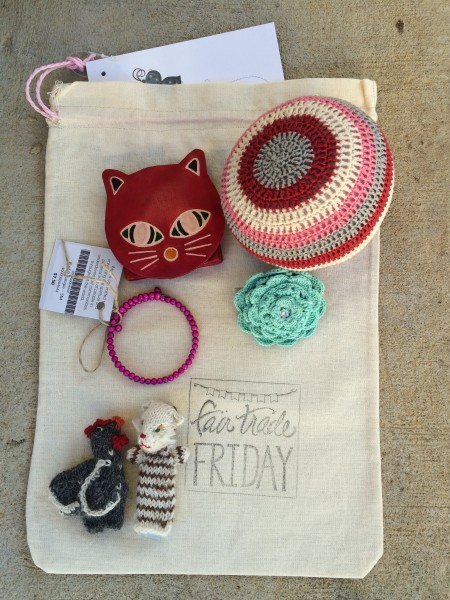 Join the monthly Fair Trade Friday Club! February is full, but we are now taking names on our March Wait List.
But we do have One-Time Trial or Gift Fair Trade bags and today you can get $5 off. Check out our newest options for Home, Kids and Men's  (with Limited Edition Mother's Day boxes coming soon!) Or buy our Original One Time Trial or Gift Box with code: 4hope