I waited until she came into my bathroom like she does most mornings before school.
"Here honey, let me help you," I offered as I handed her a hair brush. "Hey, so I heard you were on a diet," I said in a light-hearted teasing tone and I waited for a response. My friend had told me about our daughters' conversation about dieting at school the day before. They are both second graders.
"Oh, I was just kidding, Mom," she assured me.
I figured as much, but I pressed in, "You don't need to be on a diet. You know that, right?" Lately, at 8 years old, I've noticed she cares a little more about her hair and what she's wearing for the day.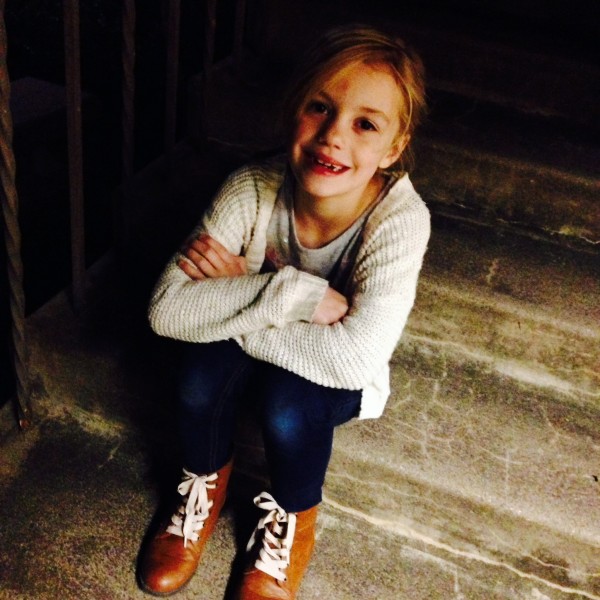 "I know. But I do need to eat healthy. You tell us that all the time," she had me there.
I thought of all the eating out we'd done on our weekend getaway and the Valentine's candy and her sweet tooth and those same words that had come out of my mouth. "Yes, but healthy eating isn't dieting."
We talked more about good food choices and about all our favorite desserts. It wasn't an hour later when I read that girls as young as 5 years old are concerned about body image. And why wouldn't they be with only perfect bodies, long thick hair, and clear complexions gracing every magazine cover at the grocery store? "I think there's a lot of talk about teens and body image, and many parents become aware of that when kids hit puberty, but kids as young as 5 are already expressing a desire for a body that is thinner than their current self or future self," said Seeta Pai, vice president of research for Common Sense Media and author of the report.
I thought about what I'd seen the day before at the Honor Roll Breakfast at the high school my daughter attends. Terrell leaned over and said, "No wonder our daughter changes clothes so many times before school. Look at how these girls are dressed." He was right, it was like a fashion show. And with it comes pressure to fit in.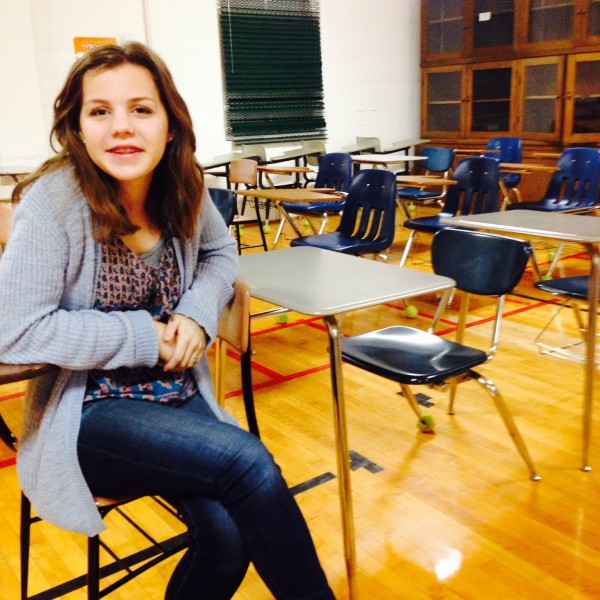 "It's crazy how we're so inundated with these images of perfection and … we're teaching young girls that that's normal. So people are growing up now with these ideas of how they should look," said Juliana Lyons, "It's setting us up to fail because we're not perfect. We're not Photoshopped in real life." Juliana is a teenager who has recently gained a lot of media attention for a song she wrote called Beautifully Flawed saying just that.
I think that's why I gasped and clapped my hands out loud when I saw the image last week of supermodel Cindy Crawford looking well, imperfect. The viral photo was controversial because some said it was leaked while others said it was intentional. Either way, it wasn't photoshopped. It was the body of a real woman- a mom whose body bares the marks of pregnancy and change. It wasn't perfect and that's what made it so beautiful.
Instantly, when I saw it, I felt better about my own soft rolls and thick middle. There's something powerful about showing what untouched photos of real women look like and it's exactly what our daughters need to see.
Odds are they won't see it in their favorite movie or on the cover of the popular magazines. That's why we have to show our daughters what a real woman's body looks like and be okay with it. That's not to say we shouldn't try to improve our health, but accepting and loving who we are and what we look like is a great start to improving our health.
There is a real temptation to hide our imperfections, to cover our ample areas, to talk negatively about what we don't like in the mirror.  But when we are unhappy with our bodies and verbalize it, our little girls pick up on it. "Five- to 8-year-olds who think their moms are unhappy with their bodies are more likely to feel dissatisfied with their own, according to Common Sense Media's report.
In our culture, it's hard for them to decipher what is real and what is computer-perfect.
I usually duck when someone tries to take my picture and my tendency is to avoid public swimming and I like to have everything "fixed" before I leave the house. My daughters pick up on all of these things and I'm determined to do better.
My husband's favorite picture of me–it's on his phone and computer screen saver and he's always referring to it, is one of me in Africa with wrinkled clothes and skin, without makeup, very dirty hair, sitting in one of the poorest homes I've ever been in. He says it's real beauty, the kind that goes far deeper than what I'm wearing or how I feel about what I'm wearing.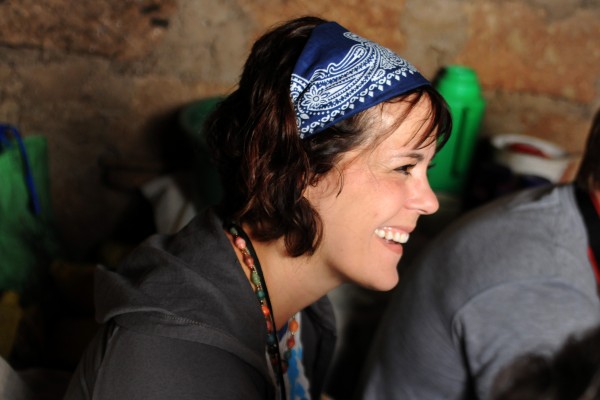 We need to rock that swim skirt like a champ and go ahead and feel good in our skin. Our daughters need to see our imperfections and our insecurities. They need to know that real women have blemishes and bloating and that real beauty comes from within.
Because a real woman doesn't always have the perfect spring wardrobe or all the good hair days.
She doesn't always cook gourmet meals or pass the white glove test.
She can't always hide the crows feet or chipped toenail polish.
Sometimes she laughs loud and cries often.
She is imperfectly beautiful.
If you ask a small child who the most beautiful woman in the world is, they will often say, "Mommy!" Their perception of perfection hasn't been jaded by media or culture. They are looking past the tired eyes, yoga pants and three day hair-in-a-bun. They see beauty in the small acts of service-the hug, the extra cookie, the bedtime story.
We should, too.
It's a great way to show our daughters what real women look like.