I held a two-day-old baby boy this weekend. He had the longest fingers and the tiniest feet. I looked over at his first- time momma and daddy, smiling proudly at their perfect son and I had a moment. The kind when time stands still and you can't believe long ago you held your first child, how old you are, how far you've come, how much you still don't know.
My husband made a joke about letting the old people in the room babysit sometime. I realized he was talking about us. The tiny baby in my arms began to fuss and I started swaying and patting. I looked over at my sweet friend and she was so calm, so ready for this new journey.
As we drove away from dropping off dinner for the new parents, I was glad to be out of the baby stage, even though I already missed holding that precious newborn. I remembered my first days as a mom–  I was nervous about every cry and I really just wanted to get everything right.
I've been parenting for nearly twenty years now and even though every season, every kid, every challenge is different– I still want the same thing.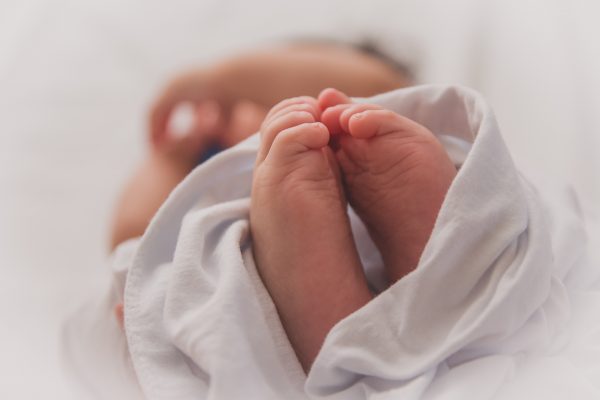 I want to get parenting right. But honestly, I have no idea what I'm doing.
I have to agree with comedian Jim Gaffigan who said, "I don't know what's more exhausting about parenting: the getting up early or acting like you know what you're doing." He goes on to say, "Every night before I get my one hour of sleep, I have the same thought: 'Well, that's a wrap on another day of acting like I know what I'm doing.' I wish I were exaggerating, but I'm not. Most of the time, I feel entirely unqualified to be a parent. I call these times being awake."
Sleep deprivation isn't just for my new parents. The night before my seventeen year old, six-foot son came to say goodnight and ended up flopping on the bed between his dad and I and opened up about some decisions he was facing. We listened to our boy pour out his heart for an hour. We had no idea what to say or how to help him.
My kids are older now and their needs have changed and they cry for different reasons. But I'm still trying to console and advise them (but they look at me weird when I try to sway and pat them).
So, my husband and I did with our son what we've done with his big and little sister for nearly twenty years–from the day we were handed our pink and blue bundles and were overwhelmed with love and fear–we prayed, we invited God to show us what to do when we didn't know. Right there on our bed, at nearly midnight, the three of us grabbed hands  and we asked God for wisdom, encouragement and provision in a situation we didn't know how to solve.
When we were done, we didn't have any huge answers, but we did have peace in our hearts. He went to bed and my husband and I talked about each of our kids and what they were currently experiencing –the good and the hard…how one is experiencing God like we've never seen them and another is in a spiritual desert…how one is in a good place with friends and another is feeling overwhelmed with schoolwork.
No matter what our kids go through or how big they grow or how few answers we have–there is a God who knows exactly what He is doing, even when we don't.