guest post by Janel Breitenstein
Last week I joined the ranks of those with weighty personal loss from COVID—and 2020, the Year with No End. There's a lot of talk of loss this year, so I won't add mine to your pile just yet.
But we also chatted around the table last night about the loss of youth group this summer; the loss of full weeks of summer camp. And now, nearly all extra-curriculars cancelled.
I've also written you before about helping kids turn suffering into praise. So as we head back to school, in the face of an entire spectrum of grief for many of us: Is there a way that this mask-wearing, sanitized, suddenly-homeschooled, graduation-less generation could be marked by more than loss?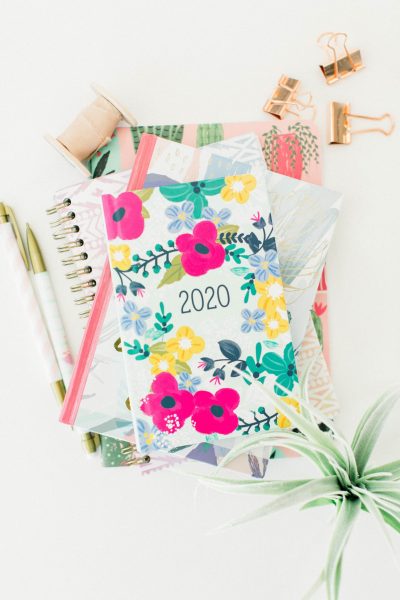 How can we help turn our kids' losses…into resilience?
"Where are you at with all this?"
Does it feel like nearly every person you talk to—kids included—are experiencing a different pandemic?
Whether it's your level of introversion, your particular losses and griefs, your level of anxiety or risk, your political party—these months have their unique DNA on all of us. "Stress level" is just one, very linear aspect of our kids' COVID experience.
Consider using a printable resource like Plutchik's Feelings Wheel (I totally have one taped in my cupboard) to help kids articulate.
My sister asked her own, younger kids to choose 3-5 words to describe their experience with COVID. Try spinning off this, focusing on the upcoming school year.
"What are some of the losses you've faced this year?"
Jesus speaks openly of "counting the cost" before a task. But the Old Testament also talks about how God loves accurate weights and measures (Proverbs 16:11, Leviticus 19:35-36, etc.). There's value in accurately assessing our experience—rather than shellacking over it.
It lets us manage our emotions and responses…rather than them managing us.
No, we don't want to raise a bunch of navel-gazers. But we do want kids unafraid to explore and articulate vulnerability, and discern what they're grieving (which changes as grief goes on).This helps our faith to permeate every place—even uncomfortable emotions, like anger, fear, sadness.
Pauline Boss writes in Ambiguous Loss: Learning to Live with Unresolved Grief,
Ambiguous loss makes us feel incompetent. It erodes our sense of mastery and destroys our belief in the world as a fair, orderly, and manageable place….
Most important, we must realize that the confusion we are experiencing is attributable to the ambiguity rather than something we did–or neglected to do. Once we know the source of our helplessness, we are free to begin the coping process. We assess the situation, begin revising our perceptions … We feel more in charge even though the ambiguity persists.
"How are you seeing God in all this? How are you choosing to trust him?"
I'm going total old-school here—as in the 1600's. There's been a daily prayer in existence since then called the Prayer of Examen (check out its five steps here).
It's a way of combing through your day for what you're thankful for, where you saw God present or moving, and how you interacted with him there.
I had no idea you could do it to examine an entire experience—but in January, my husband performed a brief "Examen" of 2019.
I've created a brief version of the Examen for families, if it helps; just replace "today" with "this time".
Maybe examining COVID in light of God's presence is a series of conversations rather than just one. But just maybe, this could help you and your kids continue to sift for the gifts God's hidden. (Here's my own 5-item list.)
Together, be treasure-hunters. Help your kids look for God in all the dark places—and bring their questions right into the places where we worship God.
"What could make a great Plan B?"
A teenaged friend of mine was, well, devastated when important extracurriculars were canceled this year. She'd just faced a major personal loss, and now lacked critical coping mechanisms.
As we talked, I asked her if there were other lessons she could still take in the meantime: Online voice lessons. Dance class.
Her eyes started to light up: Plan B was shaping in her mind.
Brene Brown, in her wise and important book Daring Greatly: How the Courage to Be Vulnerable Transforms the Way We Live, Love, Parent, and Lead, describes her shock over C.R. Snyder's research on hope.
First I thought hope was a warm, fuzzy emotion—the feeling of possibility. Second, I was looking for something that I had thought of as being scrappy and nicknamed 'Plan B'—these folks could turn to Plan B when Plan A fell apart.
As it turns out, I was wrong about hope and right about scrappy and Plan B.
According to Snyder, "hope isn't an emotion; it's a way of thinking or a cognitive process."
How can you build resilience in your kids by digging around for a creative Plan B? How will you turn this apparent weakness into robust strength? (Check out Blind Wrestlers, Cancer, and How Your Child's Pain Can Be a Gift.)
"How can I pray for you?"
Remind your kids you're advocating for them in prayer. You might even hold them and pray for them right there on the spot. Ultimately, it's the Holy Spirit and Jesus Christ Himself who's standing up for their needs before God (Romans 8:26, 34).
Let's shift our eyes to a God whose mercy and love follows our kids all the days of their lives (Psalm 23:3).